This comforting lamb stew comes with a bright green herby salsa verde and creamy polenta.



Ingredients
For the lamb stew
For the salsa verde
For the polenta
Method
To make the lamb stew, preheat the heat the oven to 180C/160C Fan/Gas 4.

In a large lidded ovenproof dish, add a dash of oil. Season the lamb neck fillets with salt and freshly ground black pepper. Add the lamb to the hot pan and fry until browned all over. Remove the lamb from the pan and add the carrots, celery, garlic and rosemary. Cook until evenly coloured, add the tomato purée and cook for a further 3 minutes.

Return the reserved lamb to the pan and pour over the wine. Cook until the volume has reduced by half. Cover with the stock, then cover with a circle of parchment paper (cartouche) and then the lid. Braise in the oven for 90 minutes, or until the handle of a spoon can go easily though the meat. If the sauce feels too loose, drain some from the pan, transfer it to a small saucepan and cook to reduce it further, then return it to the original pan.

To make the salsa verde, combine all the ingredients in a small bowl.

To make the polenta, put 400ml/14fl oz of water and the milk in a saucepan and warm through. Gradually add the polenta, whisking all the time. Bring to a boil, stirring continuously. Once it's thickened enough to start to spit, lower the heat and keep cooking, stirring, until the polenta thickens. Finish by stirring through the butter and parmesan.

Serve the lamb topped with the salsa verde, with the polenta on the side.
Recipe Tips
To cut carrot lozenges, cut even-sized strips from a carrot. Make one slice at a 45-degree angle at one end of the strip - this scrap can be used for another recipe and then continue on the diagonal to make small diagonally cut pieces.
This recipe is from...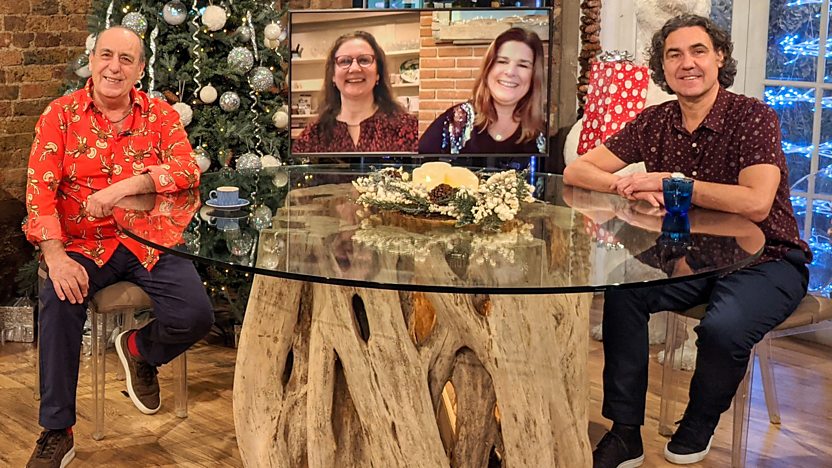 Saturday Kitchen
19/12/2020