Lamb stew with black pepper, coconut and clove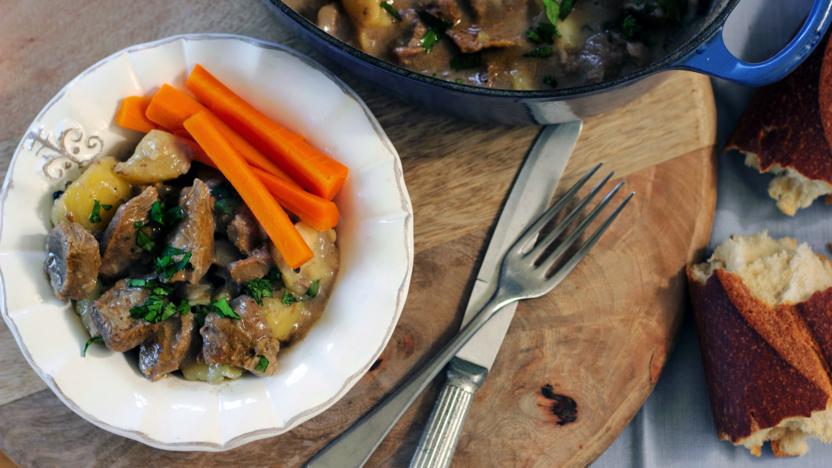 This subtle, mellow stew is often cooked in Indian people's homes and is great for the whole family. It shows how simple dishes of European origin have been adapted and adopted into the cuisine of the subcontinent. As an alternative to lamb, I urge you to try mutton – ask your butcher to source meat approved by the Mutton Renaissance Club. The dish can be easily cooked in a pressure cooker or in the oven, while you get on with life – adjust the timings accordingly.
Method
Place the prepared lamb or mutton into a casserole dish that has a tight-fitting lid. Add the cinnamon, cloves and peppercorns, and enough cold water to just cover the meat. Cover the pan tightly (line the edge of the lid in aluminium foil to increase the tightness if necessary). Bring to the boil, then reduce the heat to low and simmer for 30 minutes.

Partly uncover the pan, allowing steam to escape and the liquid to reduce, and continue to simmer on the lowest heat for a further hour.

In a separate pan, heat the oil and cook the onions gently until soft, giving them a good seasoning of salt. Add the flour to the onions and stir for 3–4 minutes, or until the flour is absorbed into the oil and is cooked.

Add the onion mixture to the meat pan and mix well. Bring to the boil, then reduce the heat to low and simmer for 10–15 minutes, stirring, until well combined and thickened. Add the coconut milk and simmer for a further 30 minutes, stirring frequently. Check the texture of the lamb or mutton: it will go from being quite hard to very tender quite suddenly; this is the point at which the stew is ready.

When the meat is tender add the cooked potatoes, and simmer for a minute until the potatoes are warmed through. Taste and adjust the seasoning if necessary. Serve with crusty bread and some vegetables.
Recipe Tips
As an extra touch, add parsley or coriander before serving. The boiled potatoes could be fried and served on top of the stew, perhaps sprinkled with chopped coriander, or some crisp fried curry leaves, which would go well with coconut and spices. You could also add a whole split fresh green chilli to the dish, but the flavour would veer away from the original.
This recipe is from...
Recipes from this episode