Lamb slice with garlic mayonnaise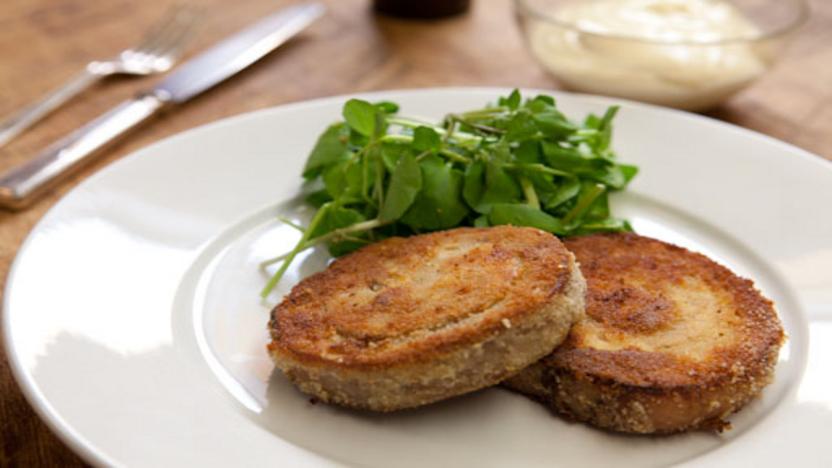 Try Simon Hopkinson's recipe for leftover lamb: crispy-crumbed meat with a rich homemade mayonnaise.

Ingredients
For the garlic mayonnaise
For the lamb
Method
For the garlic mayonnaise, place the egg yolks into a bowl with the salt and freshly ground white pepper. Gradually whisk together while very gradually trickling in the sunflower oil, followed by the olive oil. Once the mixture is becoming very thick, add a little lemon juice.

Continue beating, adding the oil a little faster and speeding up the beating speed. Add more lemon juice, salt and freshly ground black pepper to taste. Set aside in the fridge.

Season the lamb with salt and freshly ground black pepper. Place the flour, beaten egg and dry breadcrumbs into three shallow bowls. Dredge the lamb slices in the flour, then dip into the beaten egg and roll in the breadcrumbs.

Heat the oil in a heavy-based frying pan and fry the lamb slices until golden-brown. Carefully turn over the lamb and cook on the other side. Remove the lamb from the pan and drain on kitchen paper.

Stir the crushed garlic into the mayonnaise. Place the slices onto warmed plates and serve the garlic mayonnaise in a bowl on the side. Squeeze some lemon juice over the meat if liked.
This recipe is from...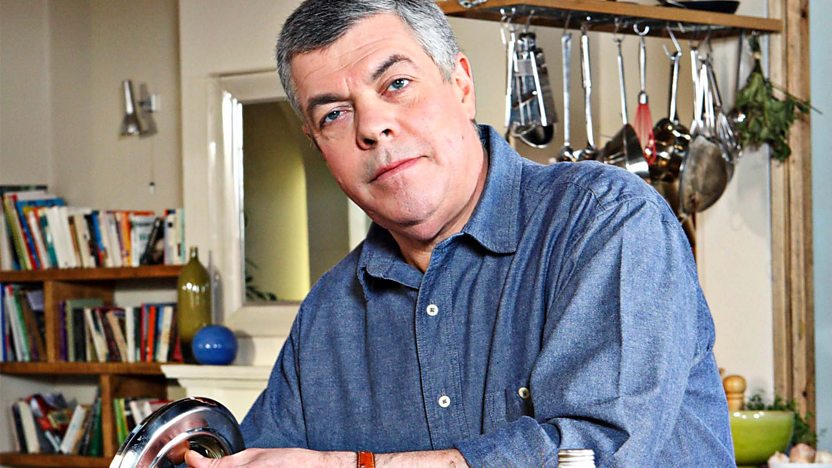 The Good Cook
Episode 6