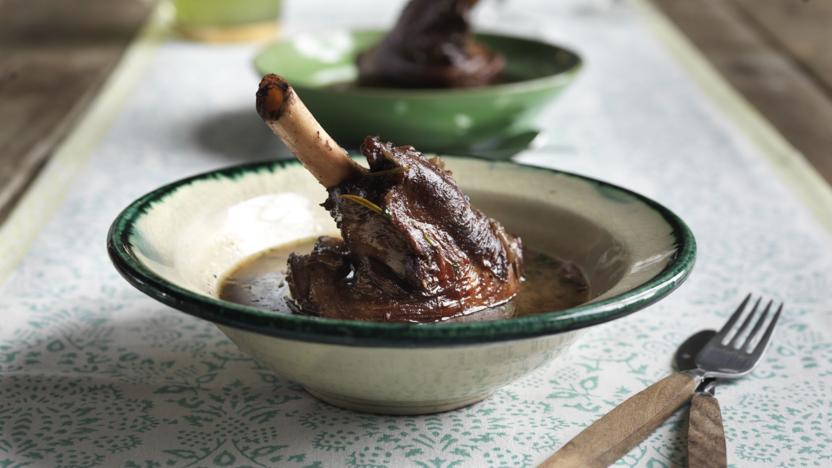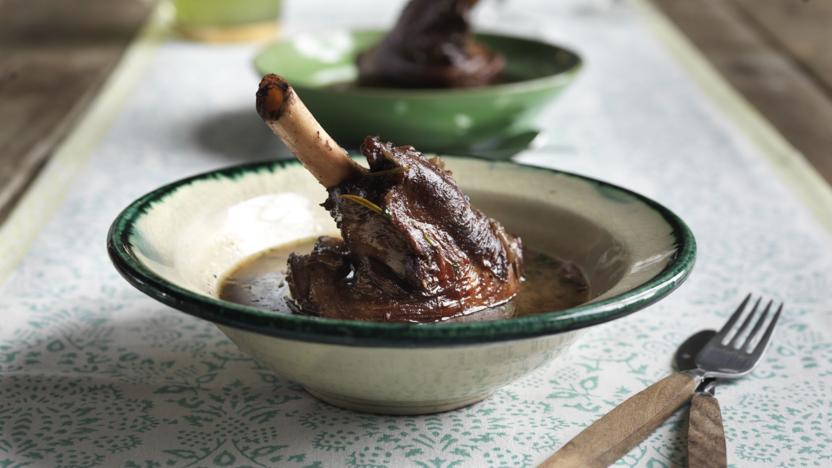 This is Nigel Slater's magical recipe for lamb shanks. Anchovies are the secret ingredient that utterly transforms the meat and its sauce.
Method
Preheat the oven to 160C/300F/Gas 4.

Season the lamb shanks with the pepper. Brown them in a casserole with a little olive oil.

When the shanks are slightly browned add the roughly chopped onions and garlic. Chop up two of the anchovy fillets and add to the casserole. Tear in the rosemary and bay leaves. Then add the stock and the wine and bring to a simmer.

When simmering, put the lid on and bake in the oven for two hours, with a little turn of the shanks halfway through.

Remove the shanks to a serving dish and leave to rest in a warm oven.

Meanwhile tend to the sauce by adding two more chopped anchovies and a handful of chopped parsley. Bring the sauce to the boil, check the seasoning on then pour over the resting lamb shanks and serve.
This recipe is from...
Recipes from this episode