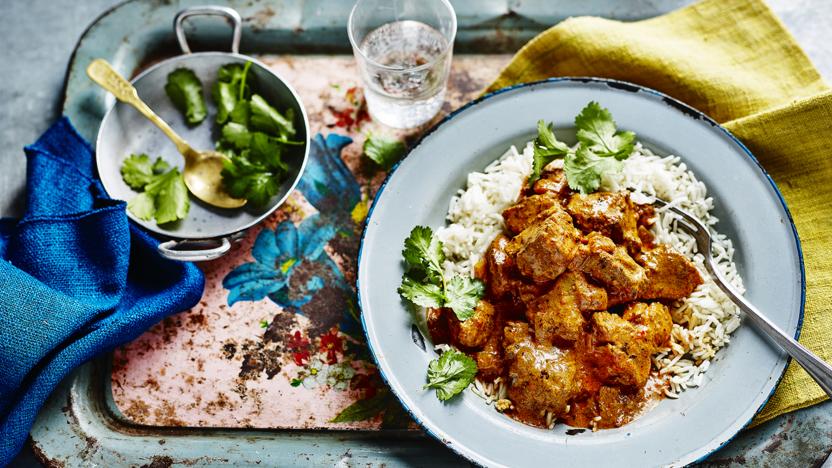 Making your own curry paste is the healthier way to go. Here is a fresh, flavourful curry that's low on calories and easy to put together.

This lamb curry sauce provides 280kcals, 13g fat (5.5g saturated fat), 33g protein, 2g fibre, 6g carbs (of which 5g sugar) and 0.6g salt per portion.
Ingredients
For the rogan josh paste
For the lamb
Method
To make the paste, in a mixer, blend together the coriander stalks, red chilli, ground spices and salt. Mix in the tomato purée.

To cook the lamb, heat the oil in a large heavy-based casserole. Fry the cinnamon stick, cardamom pods, bay leaves and cloves for 2 minutes. Add the onion and lamb and fry for 4-5 minutes, stirring. Add the garlic and ginger and fry for 2 minutes.

Add the spice paste and fry for another 2 minutes, stirring

Add 400ml/14fl oz water, then cover with a lid and simmer for 40-50 minutes, until cooked. Stir in the yoghurt and cook for 10 minutes. Serve garnished with the fresh coriander leaves.