Lamb madras with bombay potatoes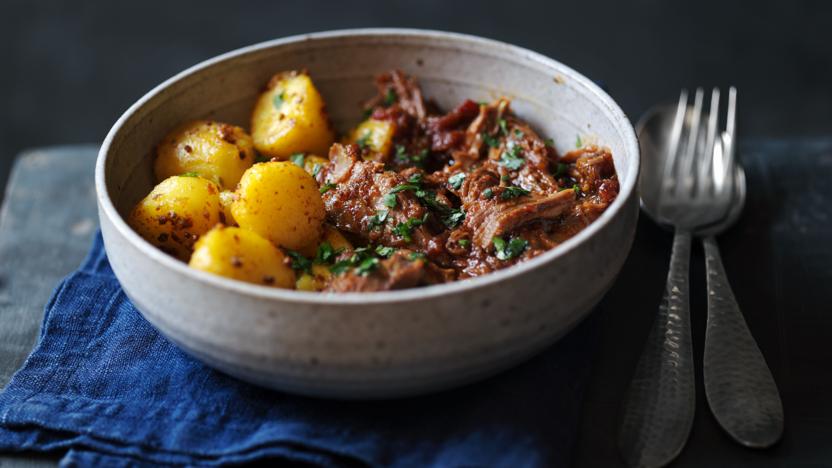 Heavenly slow-cooked lamb in a rich Madras curry with spicy potatoes. A perfect Saturday night dish.

Ingredients
For the lamb Madras
For the Bombay potatoes
Method
For the roast shoulder of lamb, preheat the oven to 170C/Fan 150C/Gas 3. Rub the lamb all over with the olive oil, then season with salt and freshly ground black pepper and set aside.

Meanwhile, to make the curry powder, put the coriander, fenugreek, mustard, cumin, fennel seeds, black peppercorns, cinnamon and cloves in a spice grinder and grind to a powder. Stir in the turmeric.

Put the chilli, garlic and ginger in a small food processor and blend until a paste if formed. If it does not come together add a small amount of water.

Heat the vegetable oil in a casserole pot with a lid. Add the lamb and fry on all sides, until browned. Remove the lamb from the casserole and set aside. Add the onion to the hot casserole and fry until soft and starting to colour. Add 2½ tbsp of the curry powder, then the garlic, chilli and ginger paste and the curry leaves, cardamom and bay leaves and stir.

Add the lamb back into the pot, cover with the tomatoes, stock and tamarind and season with salt and pepper. Place a lid on and bake the lamb for 3-4 hours, basting every hour or so with the juices in the roasting tray, until the meat is very tender and falling off the bone.

Remove the lamb and simmer the liquid until it reduces to make a thick sauce. Using a fork, shred the lamb and add it back to the sauce.

For the Bombay potatoes, place the potatoes in cold water and bring to the boil. Cook for 5-8 minutes and drain.

Heat a large pan and add the oil. Once hot, add the mustard seeds. When they start popping, add the chilli powder and turmeric, then the potatoes. Take care of your eyes and face while the mustard seeds are popping. Cook for 5-8 minutes, or until the potatoes absorb the spices.

To serve, place the lamb Madras on a serving plate with the potatoes . Garnish with chopped coriander.
This recipe is from...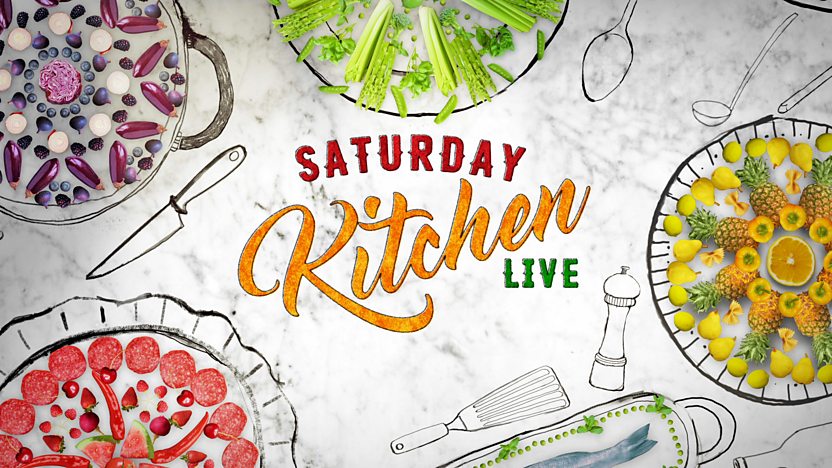 Saturday Kitchen
19/01/2013