Lamb casserole with aubergine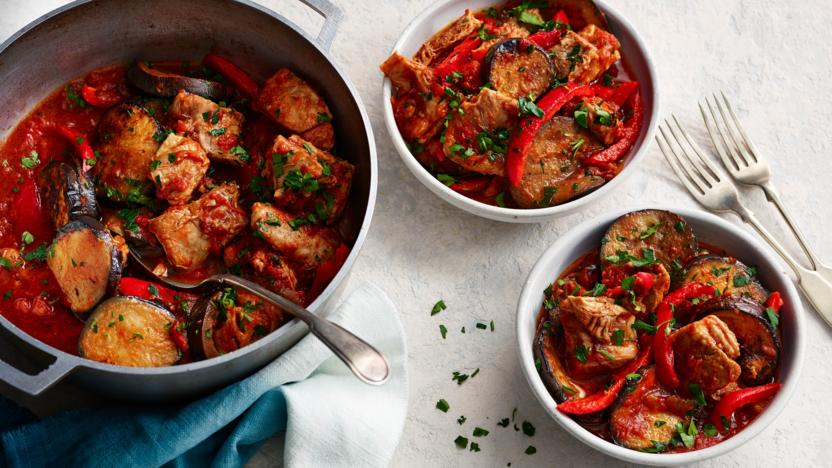 Give your lamb casserole a Greek twist with aubergines, peppers and parsley.
Method
Sprinkle the aubergine with salt and leave to drain in a colander for an hour. Remove and dry with a tea towel.

Heat the oil in a large lidded casserole over medium heat. Add the aubergines and peppers and cook, turning occasionally, until lightly browned, about 10 minutes. Remove with a slotted spoon and set aside.

Add the lamb to the casserole and fry over a medium heat, stirring frequently, until lightly coloured, about 8 minutes.

Add the onion and cook for 4 minutes. Add the tomatoes, sugar, parsley, salt and pepper. Cover and simmer for 2 hours, or until the meat is tender and the sauce thickened.

Preheat the oven to 200C/180C Fan/Gas 6.

Return the aubergines and red peppers to the pan, folding them through the stew a little. Bake for 20 minutes then serve.
Recipe Tips
If buying a ready-boned lamb shoulder, you will need about 1.5kg/3lb 5oz.