Korean bulgogi chicken stir-fry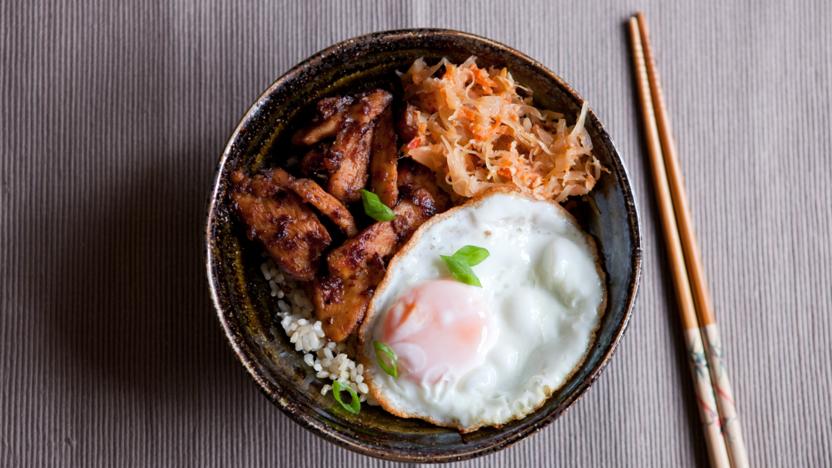 Sweet pear and salty soy combine to make a delicious stir-fry. The kimchi helps to cut through the richness.
Method
To make the marinade, blitz the garlic, onion and pear in a food processor and place in a bowl. Add the soy, sugar, 5 tablespoons water, sesame oil, mirin and pepper and mix well. Add the chicken and stir to combine. Cover and leave to marinate in the fridge for an hour.

After half an hour, bring a pan of water to the boil, add the rice and cook for 25 - 30 minutes, or until tender. Drain and set aside.

Heat a wok on a high heat and stir-fry the chicken for 4 - 5 minutes, until cooked through and browned.

Meanwhile, heat the oil in a large frying pan and break the eggs in. Fry to your liking, basting the yolk with the oil to make sure it's cooked.

To serve, place the rice in a bowl and top with the chicken, fried egg and a spoonful of kimchi.