Kidney bean meatless balls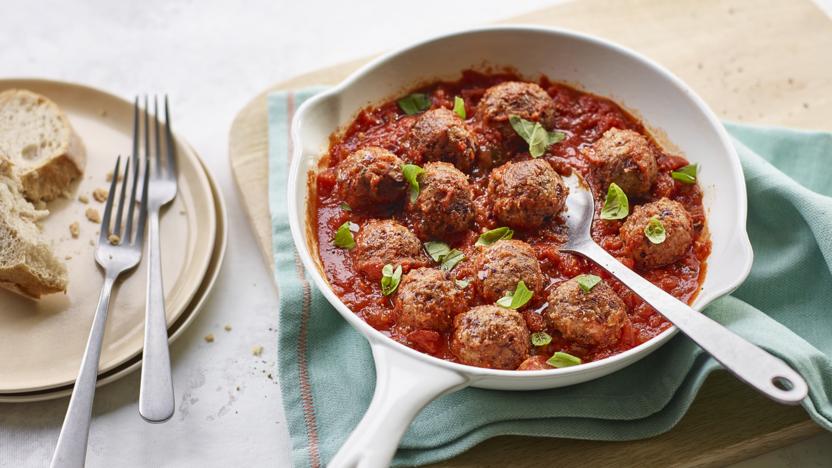 These clever vegetarian meatballs replace meat with kidney beans. Cook them in a smoky, herby tomato sauce and serve with plenty of crusty bread for dunking.

Ingredients
For the meatless balls
For the sauce
To serve
Method
Blend the kidney beans with the breadcrumbs, garlic and onion powders, salt, egg yolk and cayenne pepper in a food processor with a little salt and pepper until the mixture comes together. Don't allow it to become too smooth, as the balls need some texture. Roll the mixture into 12 small balls.

Heat 1 tablespoon of the oil in a large non-stick frying pan and fry the balls for 5–6 minutes over a low-medium heat, turning regularly until lightly browned all over and hot throughout. Add a little more oil if needed.

Meanwhile, to make the sauce, put the tomatoes, paprika, sugar and olive oil in a medium saucepan and bring to a gentle simmer. Cook for 2–3 minutes, or until slightly thickened, stirring regularly. Season with salt and pepper and stir in the chopped coriander and basil.

Add the meatballs to the sauce and simmer together for 1–2 minutes more, stirring. Add a splash of water to loosen the sauce if needed. Garnish with extra herbs and serve with crusty bread.
This recipe is from...
Recipes from this episode