Karara aloo chaat (crisp potato salad)
Chaat masala is the spice mix that gives that characteristic zing to Indian snacks. Here it's used to flavour crisp fried potatoes with a quick homemade chutney and a yogurt foam.

Ingredients
For the sweet yoghurt foam
For the Karara aloo chaat
For the spicy chutney
To serve
Method
For the yoghurt foam, mix the yoghurt, cream and sugar syrup together. Put the mixture into a siphon bottle, making sure the bottle is at least half full, and charge with two nitro cartridges. Keep the bottle chilled for two hours before using.

For the Karara aloo chaat, in a frying pan heat a little vegetable oil and fry the King Edward potatoes in medium hot oil until almost cooked. Remove them from the pan and put them on a tray lined with kitchen paper. Place another layer of kitchen paper on top and press them flat.

Fry them again to make them light brown in color and crisp. Remove and drain on a tray lined with kitchen paper.

Fill a deep-fat fryer or a large, deep, heavy-bottomed pan two-thirds full with vegetable oil. Heat the oil to 180C/350F (use a probe thermometer to check the temperature if you're not using a deep-fat fryer). (CAUTION: Hot oil can be dangerous. Don't leave unattended)

Deep fry the Peruvian potato slices to make crisps. Sprinkle with sea salt and set aside until needed.

For the spicy chutney, mix 100ml/3½fl oz of water with the sugar in a small pan and bring to the boil. Add the rest of the ingredients and simmer for 4-5 minutes, or until you have a fairly thick chutney. Add water to thin down, if required.

To serve, toss the fried hot potatoes with the pomegranate seeds, coriander and 2-3 tablespoons of chutney. Place on a plate in 3-4 small clusters. Pipe the yoghurt foam in between and garnish with purple potato crisps, mint and watercress. Sprinkle with chaat masala and red chilli powder.
This recipe is from...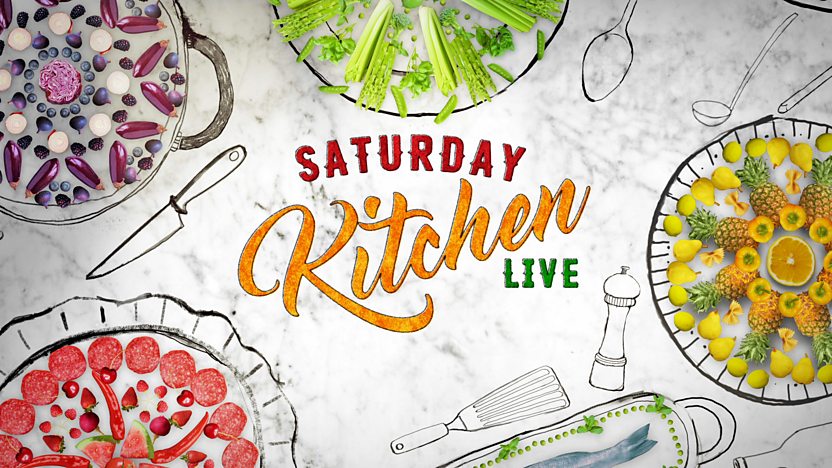 Saturday Kitchen
01/03/2014
Recipes from this episode