Kale with sweet-and-sour pork belly and quince pureé
Preparation time
less than 30 mins
The variety of kale we have been growing in the garden at Kew, called Westland Winter, has absolutely amazing flavour. I've cooked it very quickly and simply to retain its powerhouse of nutrients; it's a perfect partner to the succulent, gently spiced pork belly.

Preparation time
less than 30 mins
Ingredients
For the pork belly
For the kale
To serve
Method
Preheat the oven to 120C/100C Fan/Gas ½.

For the pork belly, in a medium lidded casserole, mix all the ingredients except the pork. Add the belly and baste with the sauce. Bake for 3 hours, basting with the sauce every 20 minutes. When cooked, the pork will be firm but offer a little resistance when a knife is inserted. Lift the pork out of the casserole and set aside to rest, loosely covered with foil.

Strain the cooking juices into a saucepan over a high heat and bring to the boil. Reduce the volume of liquid by half so it thickly coats the back of a spoon. Remove from the heat and reserve.

For the kale, in a large lidded saucepan, mix together 100ml/3½fl oz water, the butter and salt and bring to the boil. Add both varieties of kale and cook, covered with a lid, for 3–4 minutes, until barely cooked but still retaining a bit of bite and their wonderful colour. Drain well.

To serve, spread a spoonful of the quince purée in the centre of each plate. Add the kale, then slice the pork belly and divide between the plates. Finish with a little more purée and scatter over the sesame seeds.
Related Recipes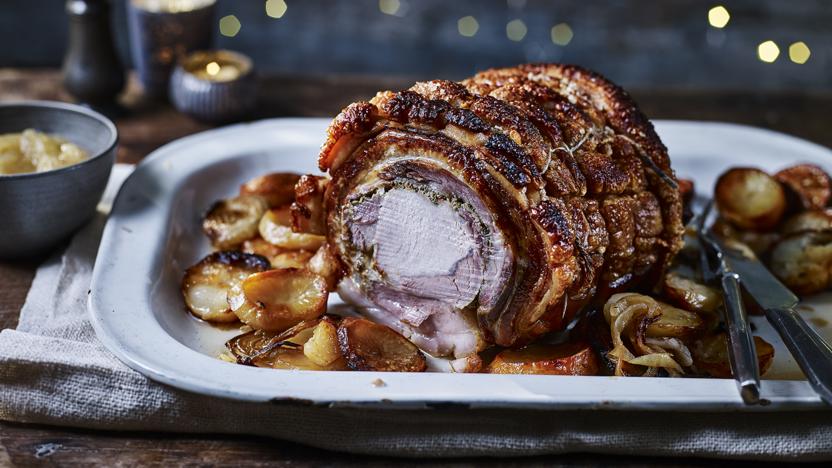 See more roast pork recipes (54)
This recipe is from...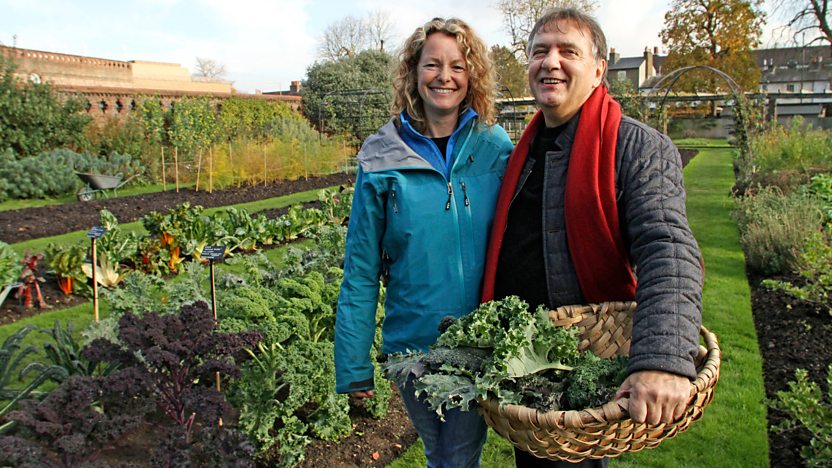 Kew on a Plate
4. Winter