Jumbo prawns with tomatoes and garlic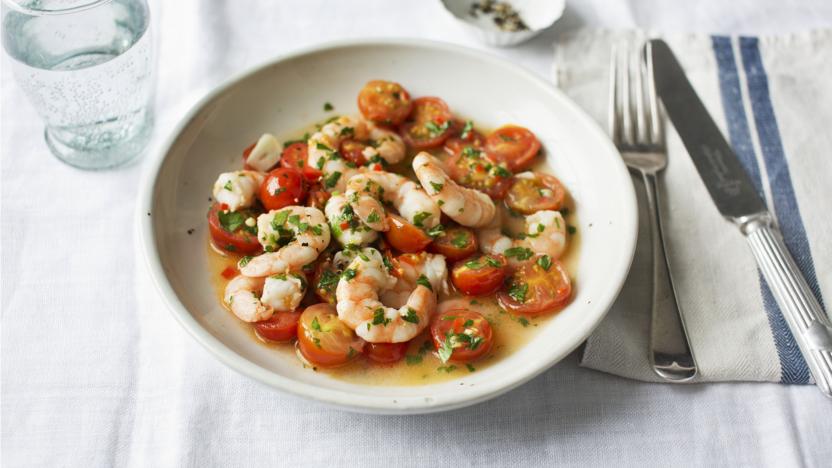 This fiery dish of prawns, tomatoes and garlic is perfect to warm you up on a cold winter night. If you want to turn down the heat use less chilli or none at all.

As part of an Intermittent diet plan, 1 serving provides 2 of your 6 daily vegetable portions. This meal provides 180 kcal per portion.
Method
Heat the oil in a small frying pan over a low heat. Add the garlic and chilli and cook very gently for five minutes or until the garlic is very soft but not coloured, stirring occasionally.

Add the tomatoes and lemon juice and cook for two minutes or until beginning to soften. Stir in the prawns and cook for 2-3 minutes, stirring, until the tomatoes are well softened and the prawns are hot through.

Remove the pan from the heat, stir in the parsley, season with lots of pepper and serve with the beans.