Jerusalem artichoke broth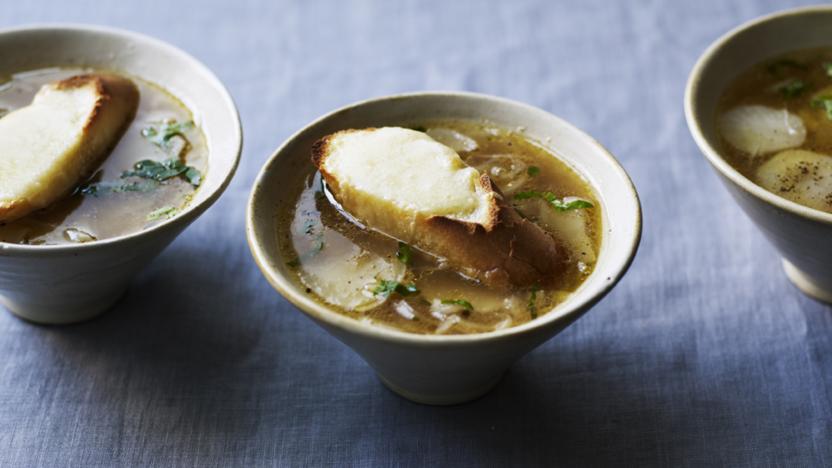 I have fond memories of my mother making a version of artichoke soup. This is how I now prefer to make it, the intensity of slow-cooked vegetable sweetness shot through with a balancing measure of white wine vinegar.
Method
Place the onion, artichokes and oil into a pan and add the thyme and bay leaf, tied together with string. Cover and sweat over a low heat for about 15 minutes, stirring occasionally.

Add the stock and vinegar, season well with salt and freshly ground black pepper and bring up to the boil. Simmer for ten minutes, then taste and adjust the seasoning. Discard the thyme and bay leaf and pour into serving bowls.

To serve, sprinkle with parsley. If using the bread and cheese, preheat the grill to medium. Toast the baguette lightly on both sides under the grill, then, just before serving, top with grated cheese and slide back under the grill to melt. Float a slice of cheese on toast in each bowl of soup as you serve.