Jerusalem artichoke soup with white truffle oil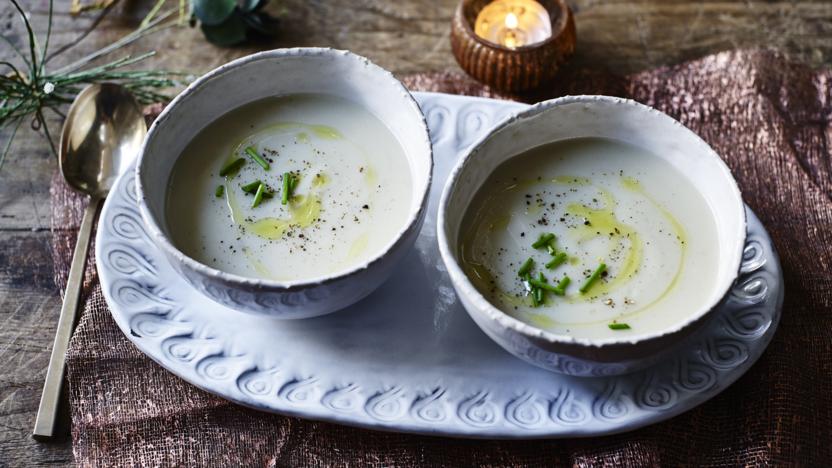 Jerusalem artichokes have a wonderful creamy texture, and an earthy, nutty flavour that blends perfectly with luxurious truffle oil.

Method
Melt the butter in a saucepan, add the onions and a pinch of salt and cook gently until soft, without colouring. Add 250ml/9fl oz water, the chicken stock, artichokes and bouquet garni and bring to the boil. Cook for about 30 minutes. Once the artichokes are soft, remove the bouquet garni. Transfer to a blender and blend to a fine purée, then pass through a fine sieve if needed.

Whisk the butter into the soup, add a few drops of truffle oil, then season with salt and pepper.

Serve with a sprinkling of fresh chives.
Recipe Tips
This recipe can be doubled or even tripled to suit. Just stick to one bouquet garni.
This recipe is from...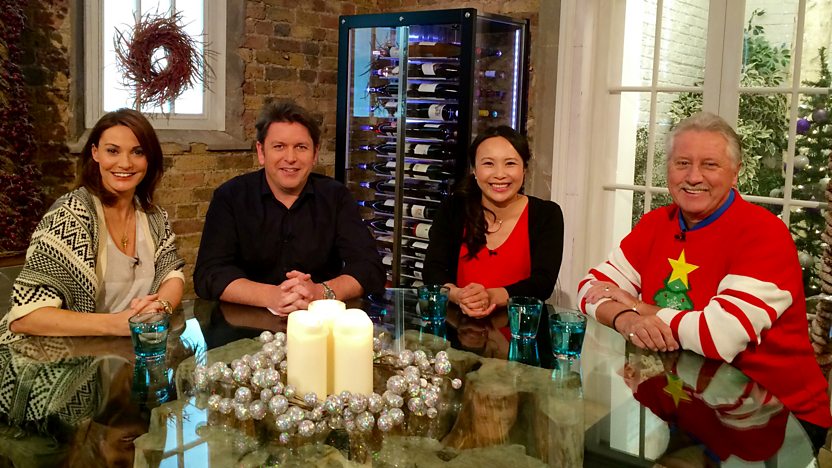 Christmas Kitchen
Episode 1
Recipes from this episode