Jersey Royal, asparagus and clam broth
Preparation time
less than 30 mins
Cooking time
10 to 30 mins
Celebrate the arrival of British asparagus in style with this simple broth.

Preparation time
less than 30 mins
Cooking time
10 to 30 mins
Method
Put the stock in a large lidded saucepan and bring to the boil. Add the potatoes and cook for 4-7 minutes, until nearly tender.

Add the pearl onions and cook for 2 minutes. Add the asparagus and cook for a further 2 minutes, or until all the vegetables are tender. Remove the vegetables using a slotted spoon and set aside.

Discard any clams with broken shells and any that refuse to close when tapped against the side of the sink. Reduce the stock by one-third, then add the clams. Cover and cook for 1-2 minutes, until they open. Discard any that remain closed.

Whisk in the butter, then return the vegetables to the pan and warm through. Season with salt, if needed, and black pepper.

Divide the broth and clams between 4 serving bowls and serve with crusty bread.
Related Recipes
See more broth recipes (17)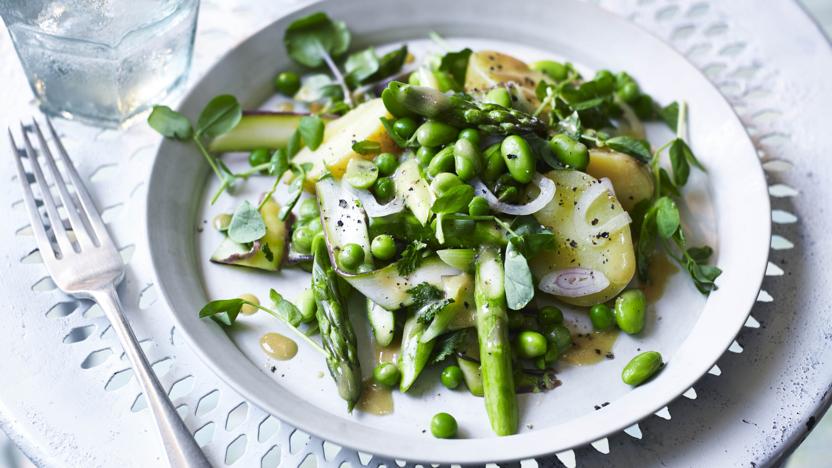 See more jersey royal potatoes recipes (25)