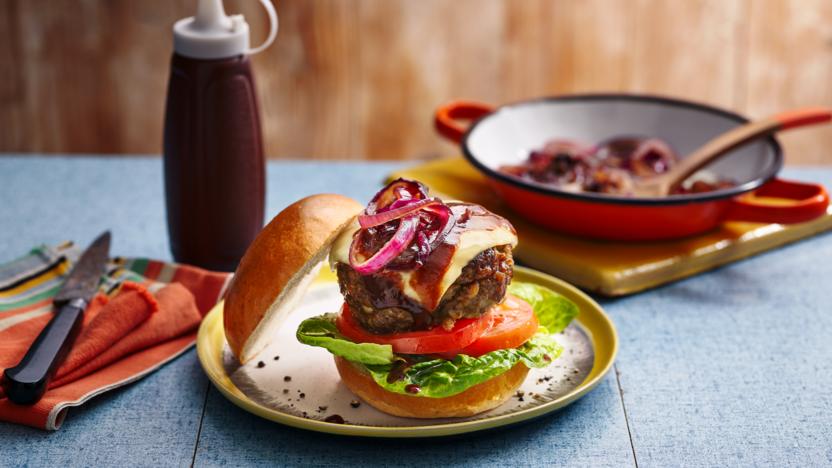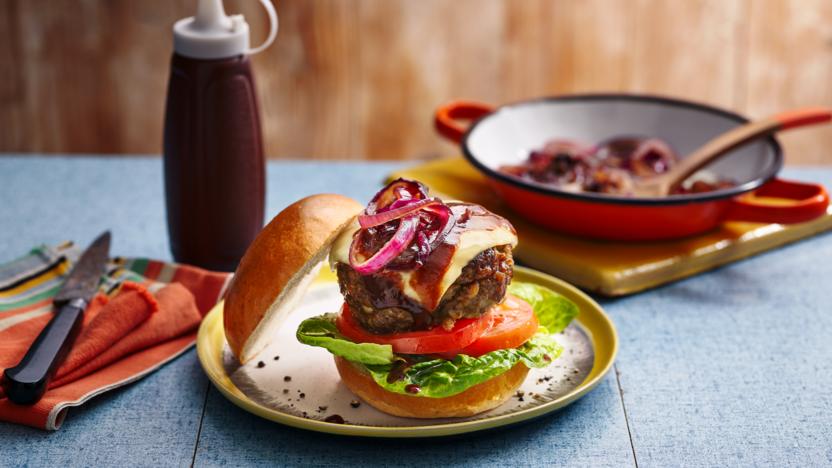 Juicy, succulent and tender jerk beef burgers to get you excited for summer! So easy to make and they will be the life and soul of any barbecue party. Make sure you save one for yourself before they all go!


Ingredients
For the jerk marinade
For the burger patties
To serve
Method
To make the jerk marinade, put all the ingredients in a blender with 100ml/3½fl oz water. Blend well, then cover and place in the fridge if not using straightaway.

To make the burgers, put the beef mince in a bowl and add half the jerk marinade (keep the rest in the fridge to use later). Season with salt and pepper. Add the breadcrumbs and mix to combine. Mould into six burger patties. Cover and leave to set in the fridge for 30 minutes.

Cook the burgers on a hot grill or griddle pan for 10 minutes on each side, or until cooked to your liking, adding a cheese slice on top of each burger 2 minutes before the end of the cooking time.

To serve, heat the oil in a frying pan and fry the red onion rings in the oil until softened. Place a lettuce leaf and tomato slices on the base of each burger bun, add a cheese-topped burger, some red onion and a squeeze of jerk barbecue sauce. Top with the burger bun lid and serve.