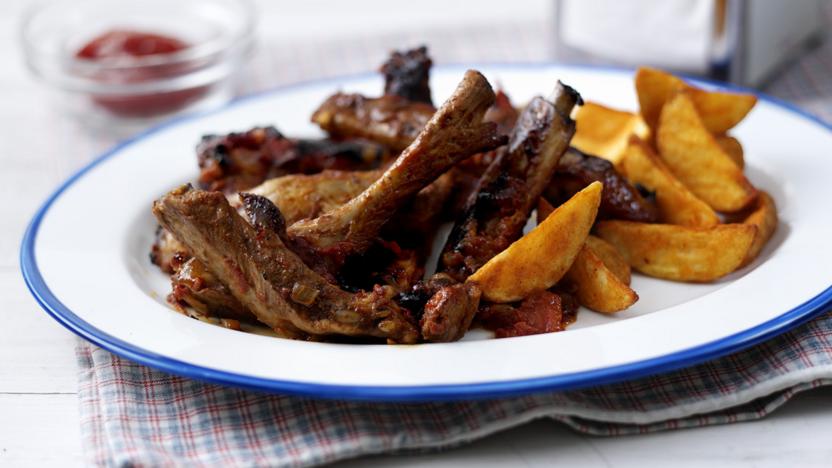 Preparation time
less than 30 mins
Cooking time
10 to 30 mins
A few secret ingredients in the homemade barbecue sauce make these tender and juicy spare ribs finger lickin' good.
Preparation time
less than 30 mins
Cooking time
10 to 30 mins
Method
To make the sauce, heat the oil in a saucepan and add the onion. Fry for 3-4 minutes, until softened, then stir in the rest of the ingredients. Mix well and bring to the boil. Reduce the heat and simmer gently for about 30 minutes, stirring occasionally, until thickened.

Place the ribs on the barbecue and cook for 10-15 minutes, depending on the thickness of the meat. Brush the ribs liberally with the barbecue sauce every few minutes, until they have a thick, sticky coating, and serve.