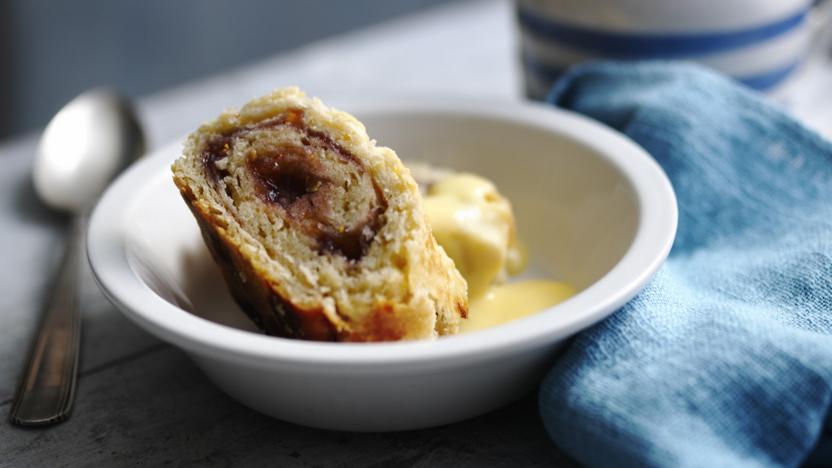 This modern version of the retro jam roly-poly is cooked in the oven instead of steamed.
Method
Preheat the oven to 200C/180C Fan/Gas 6.

Mix the sifted flour, suet, and salt together in a large bowl. Add enough water to make a soft dough, but not sticky.

Knead lightly on a lightly floured board for a few minutes before rolling out to a 1cm/½in thickness and a rough 20cm/8in square shape.

Spread a thick layer of jam over one side of the dough, leaving 1cm/½in border, which you dampen with a little water.

Roll up loosely, pinching the ends together as you go to stop the jam escaping. Place the roll on a large lightly buttered piece of silicon baking parchment, sealed edge down.

Join the ends of the paper and make a pleated join along the top to allow for the pudding to expand, then twist the ends like a sweet wrapper.

Put the pudding into a large loaf tin or a brownie tin. Fill a roasting tin with boiling water and place on the base of the oven. Then put your roly poly on the top rack for 35-40 minutes.

Serve a single thick slice, with homemade custard.