Jalapeño and anchovy ketchup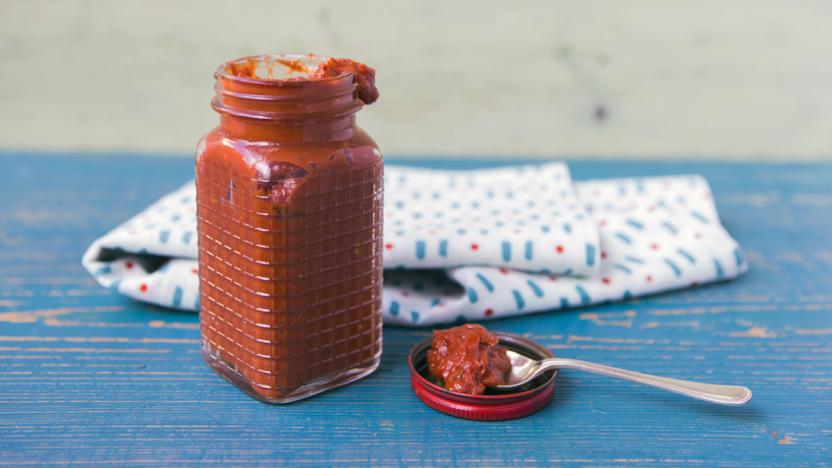 This hot and punchy dip goes perfectly with potato wedges, lamb chops or oven-roasted root vegetables.

One tablespoon provides 35 kcal, 0.8g protein, 1.5g carbohydrate (of which 1.5g sugars), 3g fat (of which 0.4g saturates), 0.4g fibre and 0.2g salt.
Method
Blend all of the ingredients and 2-3 tbsp cold water together in a food processor until smooth.

Transfer to to a sterile, airtight jar. This ketchup will keep in the fridge for up to 2 weeks.
Recipe Tips
Tip 1: If you use tinned anchovies preserved in olive oil, you can use the oil you drain off in this recipe.
Tip 2: To make the ketchup last longer in the fridge, cover it with more olive oil and don't dip anything into it!