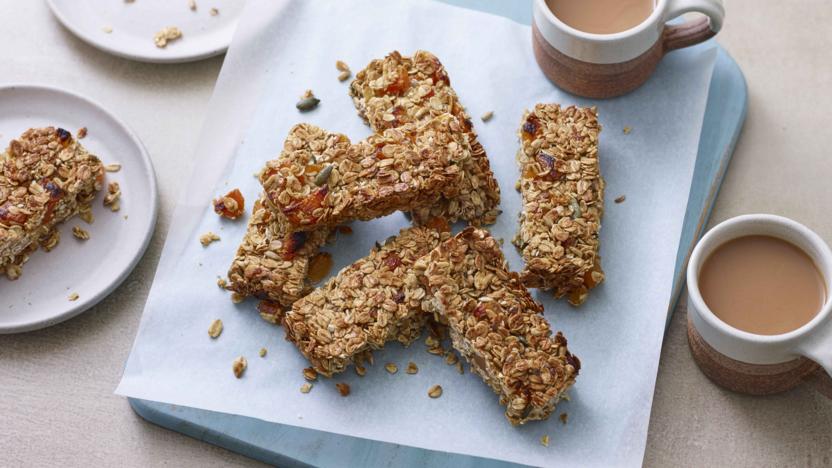 Jack Monroe's flapjack recipe is extremely versatile. You can use whatever seeds and dried fruit you have. They can also be made vegan by using oil rather than butter.

Method
Preheat the oven to 210C/190C Fan/Gas 6½. Lightly grease a deep 20cm/8in square cake tin.

If using butter or margarine, melt it in a pan. Add the syrup to the melted butter or oil. Mix in all the remaining ingredients.

Spoon into the baking tin and flatten with a spoon or spatula.

Bake in the centre of the oven for 15-20 minutes, or until golden and starting to firm at the edges. Remove from the oven and allow to cool.

Cut into 10 pieces.
Recipe Tips
These flapjacks can be frozen for three months. You could make a double batch if you have the space.
Children can help make this recipe by weighing and measuring the ingredients, mixing the them into a bowl, greasing the tin and spooning the mixture into the tin. An adult should take control of using the oven and cutting the flapjacks.
This recipe is from...
Recipes from this episode