Italian summer strawberry 'tiramisu'
A fresh strawberry and orange version of the classic Italian dessert.

Method
In a pan, gently heat 120g/4oz of the sugar with the orange zest. Add the liqueur and orange juice and continue to cook until the sugar has dissolved. Use tongs to quickly dip half the sponge fingers in the syrup (take care not to burn yourself), then lay them on the bottom of a square serving dish.

Place a heatproof bowl over a pan of simmering water. Add the egg yolks and the remaining caster sugar to the bowl and whisk to combine. When the sugar has melted, remove the bowl from the heat and whisk the egg yolks until pale, doubled in volume and creamy. Pour into a cool bowl and set aside.

In a separate bowl, whisk the egg whites until stiff. In a large bowl, beat the cream until thick. Fold the mascarpone into the cream, then fold in the egg yolks until combined. Fold in the egg whites and vanilla extract.

Spread a layer of the mixture over the soaked sponge fingers then add a layer of strawberries. Continue layering the sponge fingers, creamy mixture and strawberries, finishing with a layer of strawberries. Cover with cling film and place in the fridge to chill for two hours.

Discard the cling film and dust the top of the summer pudding with icing sugar. Serve immediately.
Related Recipes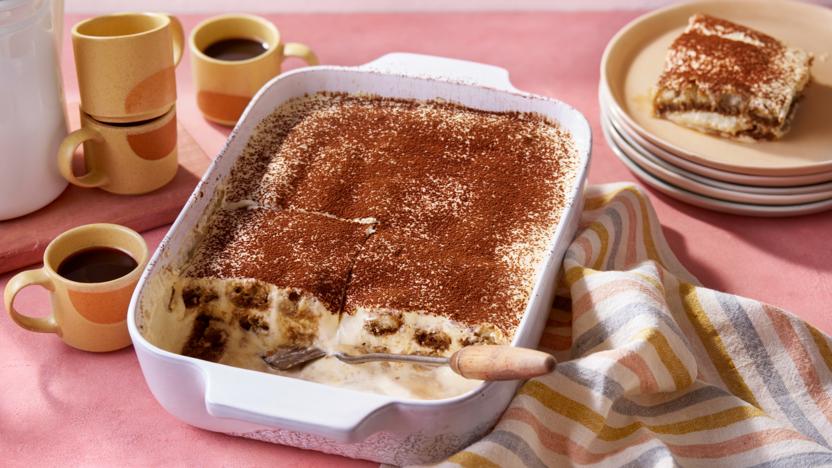 See more tiramisu recipes (14)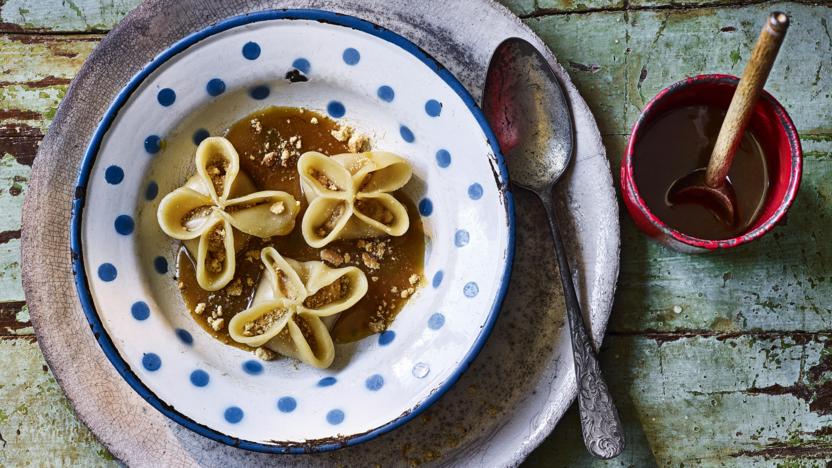 See more biscuit recipes (39)
This recipe is from...
Recipes from this episode