Italian green lentil soup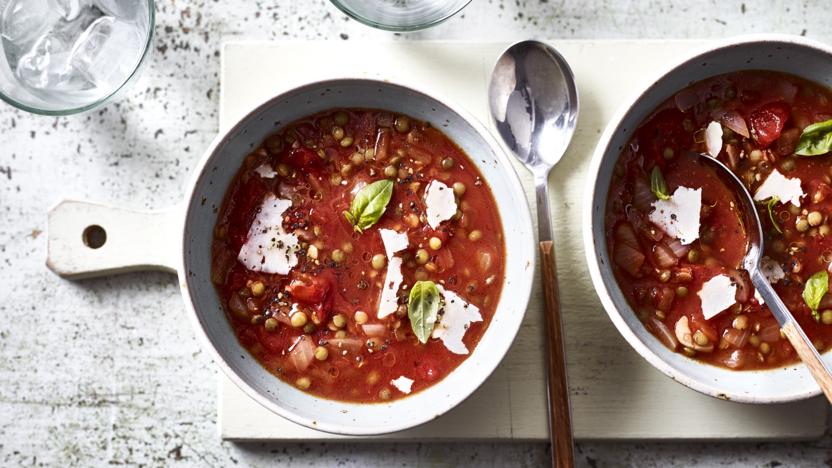 A simple green lentil soup with the flavours of Italy. Top it with a poached egg for a hearty meal, or simply serve with plenty of buttered toast.
Method
Add the lentils to a large saucepan and cover with 5cm/2in water. Cook over a medium heat, you don't want to boil the lentils, for about 20 minutes. To test if the lentils are cooked crush one between your fingers, it should feel creamy not starchy. Season the lentils with salt and pepper.

Heat a large saucepan and add the oil. Add the onions and cook over a medium heat until soft and golden.

Add the garlic and basil stalks. Be careful not to burn the garlic. Once the dish starts smelling strongly of garlic add the chopped tomatoes.

Add the lentils and stock and stir. Leave to cook for 5 minutes for all the flavours to marry.

Season with salt and pepper and ladle the soup into bowls. Top with grated pecorino cheese (if using), basil leaves and a drizzle of olive oil.
Recipe Tips
The green lentils can be cooked in advance to make this a speedy supper. Season the lentils with salt, pepper and olive oil and leave to cool. Once cool cover the lentils and place in the fridge.
If making this dish in winter, swap the basil for rosemary. Chop the rosemary leaves finely and add to the pot with the onions.