Instant Punjabi-style pickle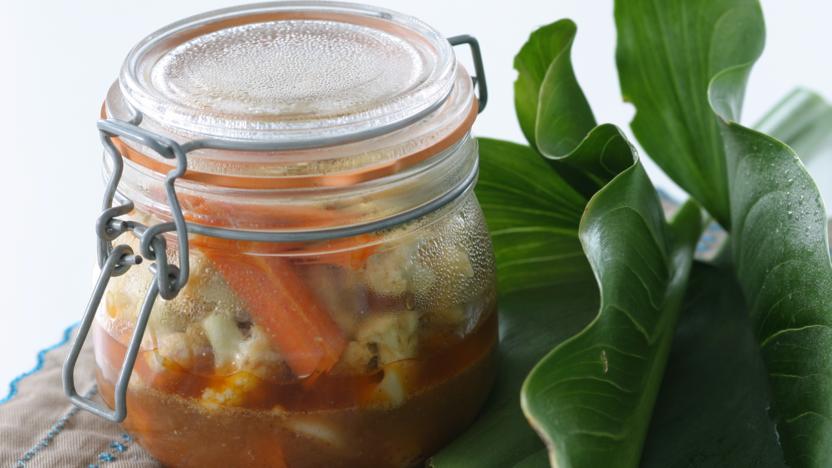 Madhur Jaffrey's easy Indian pickle is the perfect accompaniment to an Indian feast, or a great snack alongside some poppadoms!
Method
Combine the sugar and vinegar in a small pan set over a low heat, stirring occasionally. Heat until the sugar has dissolved, then turn off the heat.

Pour the oil into a large pan set over a medium heat. When the oil is hot, add the garlic and ginger and stir for 30 seconds.

Add the cauliflower, carrots and turnips to the pan. Stir and cook for about a minute or until the vegetables are coated with oil and still fairly crisp.

Reduce the heat to low and add the ground mustard, salt, chilli powder, paprika and garam masala. Stir and mix for a minute or two until the vegetables are coated in the spices.

Pour in the palm sugar-vinegar mixture and stir. Take off the heat and allow the pickle to cool.

Spoon the finished pickle into one or two clean jars, with its juices, then refrigerate. The pickle may be eaten immediately but will keep in the fridge for 3-4 weeks.