Indian-spiced smoked mackerel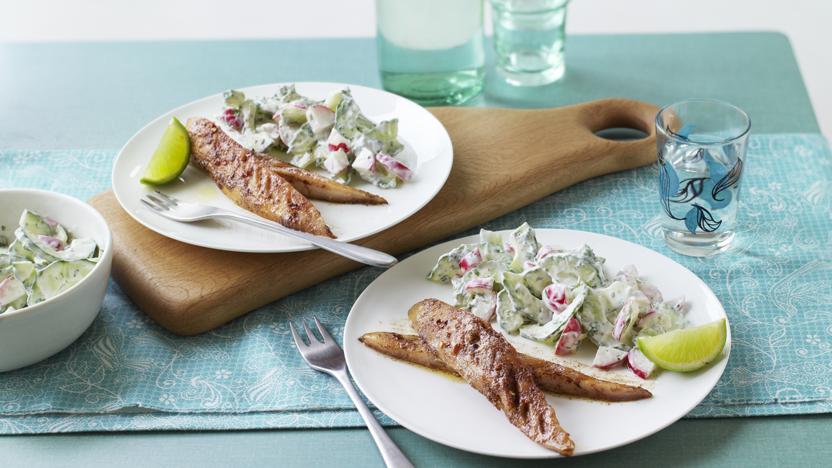 A quick blast under a grill transforms smoked mackerel, warming the fish and infusing it with the flavours in the spiced butter. Serve with a fresh raita that acts as both salad and sauce for a low-calorie lunch.

Each serving provides 396 kcal, 23g protein, 3g carbohydrates (of which 2g sugars), 32g fat (of which 10g saturates), 0.5g fibre and 2.5g salt.
Method
To make the raita, mix the yoghurt, mint and a squeeze of lime juice together in a bowl and season with a pinch of salt. Stir in the cucumber and radishes, cover and place in the fridge until ready to use.

Preheat the grill to high and line a baking tray with kitchen foil.

In a small bowl, mix together the garam masala, chilli and butter. Spread the spiced butter onto the mackerel and place the fillets on the baking tray. Grill for 1 minute, or until the butter melts, soaking the spices into the warm fish.

Serve the mackerel immediately with the raita.