Iced peppermint and chocolate parfait
A special pudding with a real 'wow' factor. Make all the elements in advance then assemble just before serving.

Ingredients
For the crème anglaise
For the parfait
For the hazelnut custard
For the chocolate mint shards
Method
For the crème anglaise, place the milk, cream, vanilla pod and seeds into a saucepan and bring to the boil.

Place the egg yolks and caster sugar into a bowl then pour over the hot milk mixture and whisk to combine.

Pour the mixture back into the saucepan, bring to a simmer and cook until just thickened, stirring all the time. Remove the pan from the heat and divide the mixture - ¼ into one bowl for the hazelnut custard, and ¾ into another for the peppermint parfait.

Blanch the peppermint leaves in boiling water for 30 seconds then drain and refresh in iced water.

Pour the ¾ of the crème anglaise into a food processor with the peppermint leaves and peppermint essence and blend to a very fine, pale green purée. Strain through a fine sieve into a clean bowl and allow to cool.

For the parfait, grease a loaf tin with a little vegetable oil then line with two layers of cling film.

In a clean mixing bowl, whisk the egg whites until they form soft peaks. Fold in the sugar to make a raw meringue mixture then whisk it into the mint-flavoured crème anglaise.

Place the cream into a clean bowl and whip until it forms soft peaks. Fold the cream into the mint mixture then fold in the grated chocolate very carefully. Pour the mixture into the lined loaf tin and place in the freezer for at least four hours until firm.

For the hazelnut custard, line a baking tray with greaseproof paper. Heat a frying pan over a high heat until hot. Add the sugar and cook until the sugar has completely melted and is sticky and golden-brown.

Add the chopped hazelnuts and stir until they are coated in the sugar mixture, then pour the mixture onto the prepared baking tray. Set aside until the mixture has hardened.

When the praline mixture has hardened, cover with a sheet of cling film and break into small pieces using a toffee hammer or rolling pin then place into a food processor and blend to a fine powder. Stir into the reserved ¼ of the crème anglaise.

For the chocolate mint shards, melt the chocolate in a bowl over a pan of simmering water. Stir in the demerara sugar and peppermint essence then spoon onto baking tray lined with silicone or baking parchment and leave to set. When set, break the chocolate into large shards.

To serve, cut the parfait into thick slices and place onto plates. Spoon a little hazelnut custard around then finish with a shard of mint chocolate.
This recipe is from...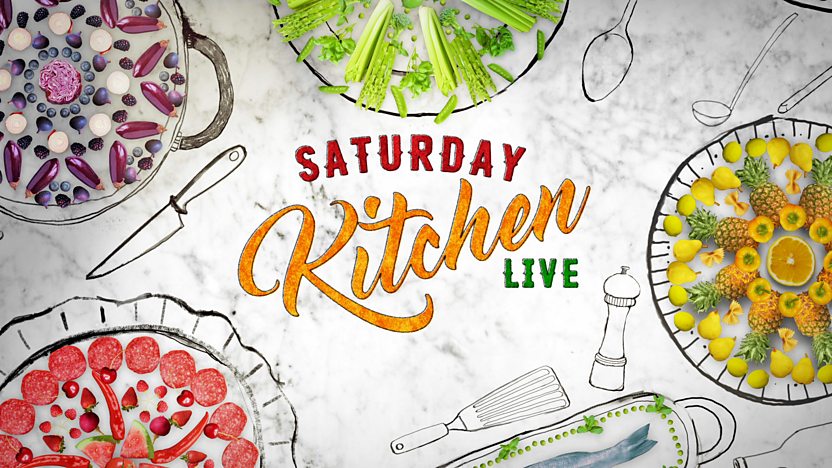 Saturday Kitchen
03/03/2012
Recipes from this episode