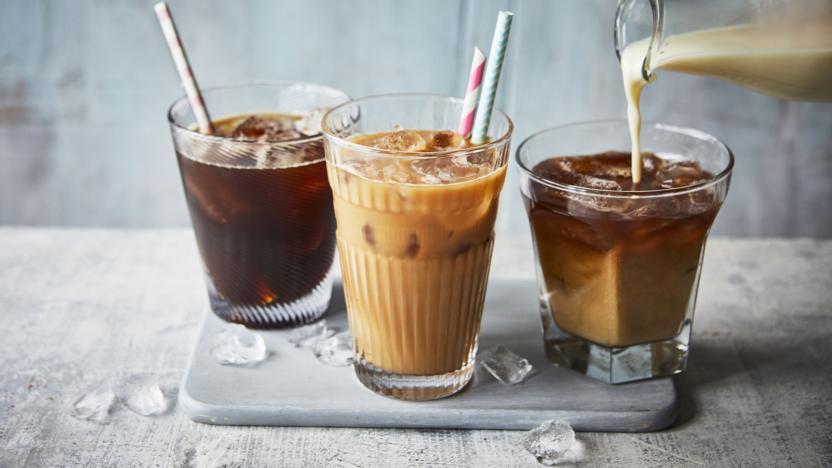 Use this iced coffee recipe as a basic template and adjust based on how strong or sweet you like your coffee. It's easy to double the recipe to make extra, too.
Ingredients
ice cubes
1 espresso shot, approx. 40ml/1½fl oz
100ml/3½fl oz cold milk
½ tsp condensed milk (optional)
Method
If you're making a black iced coffee, fill a small glass with ice cubes. If you're making a milky iced coffee (an iced latte), fill a medium-sized glass three-quarters full of ice cubes.

Pour the shot of espresso over the ice, then pour in the milk if making an iced latte, adding more or less to taste.

Stir in the condensed milk to sweeten, if using. Serve immediately.
Recipe Tips
If you want to make your iced coffee with cold brew coffee, mix 35g/1¼oz ground coffee with 650ml/23fl oz filtered water and leave in the fridge overnight. Any spare coffee can be frozen in an ice cube tray!