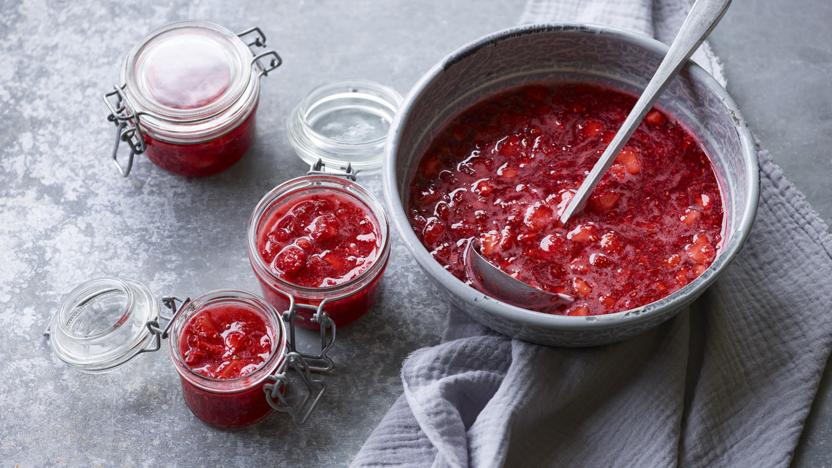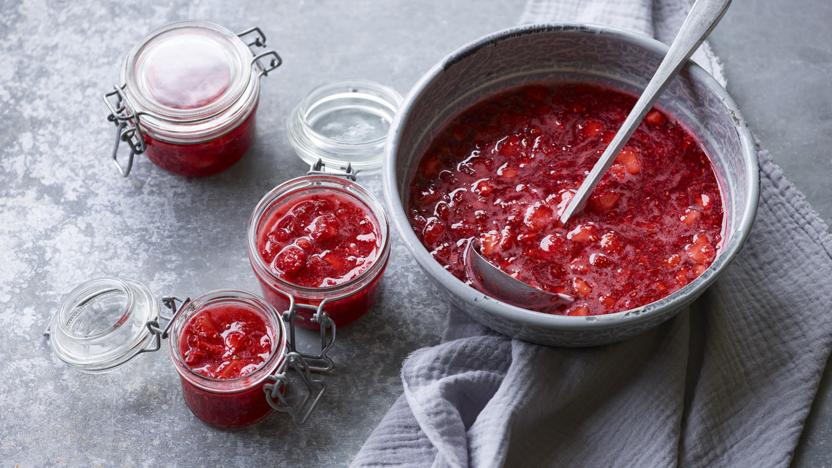 There's no cooking required for this simple jam recipe. Use seasonal or frozen berries to make this at any time of year.
Method
Roughly crush the fruit in a large bowl, then add the sugar, vanilla and lemon juice and stir well for about 3 minutes until properly combined.

Ladle the mixture into a jug, then pour into sterilised jam jars or small freezer-proof containers with lids. Be sure to leave about an inch of space at the top of the jar or container (if using mini jars or containers, you can halve this) for the jam to expand as it freezes. Put the lids on and leave at room temperature for 24 hours.

Pop the jam in the freezer until ready to eat. Take it out of the freezer to defrost an hour before you want to use.
Recipe Tips
Once defrosted, store in the fridge and use within 3 weeks.
This jam isn't as thick as conventional jam, it's more akin to a compôte.