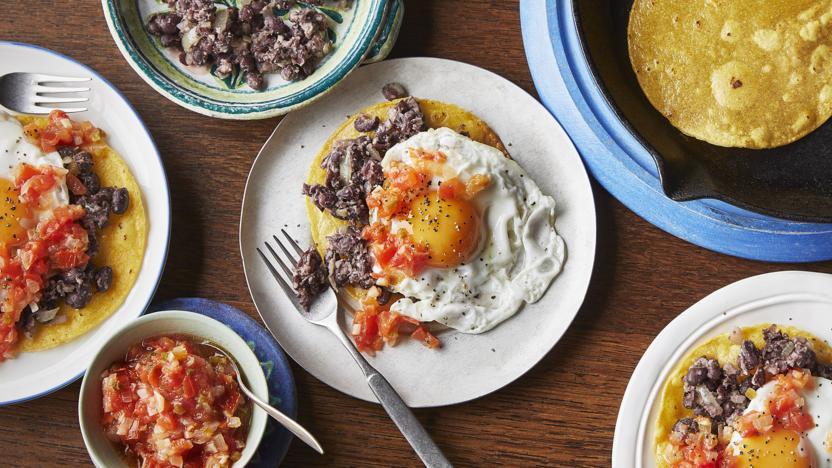 Try a Mexican-inspired brunch of huevos rancheros - fresh and spicy eggs in tomato sauce and plenty of vegetables. It's ready in a flash too.
Ingredients
For the salsa
To serve
Method
To make the salsa, put the kale, onion, peppers, chilli, courgette, garlic and passata into a bowl. Season with salt and pepper and mix well.

Heat the oil in a medium lidded frying pan over a medium heat and add a quarter of the salsa. Stir to warm through, then make a hole in the middle of the sauce. Place the butter in the clear area in the middle of the pan, then break 2 eggs into this space.

Put the lid on the pan and cook for 3-4 minutes. The dish is ready when the eggs are cooked into the salsa and the whites are firm. Slide the eggs and sauce onto a large plate and keep warm as you repeat this process three more times.

To serve, sprinkle each dish with coriander leaves and serve the warm tortillas and chilli sauce alongside.