How to make preserved lemons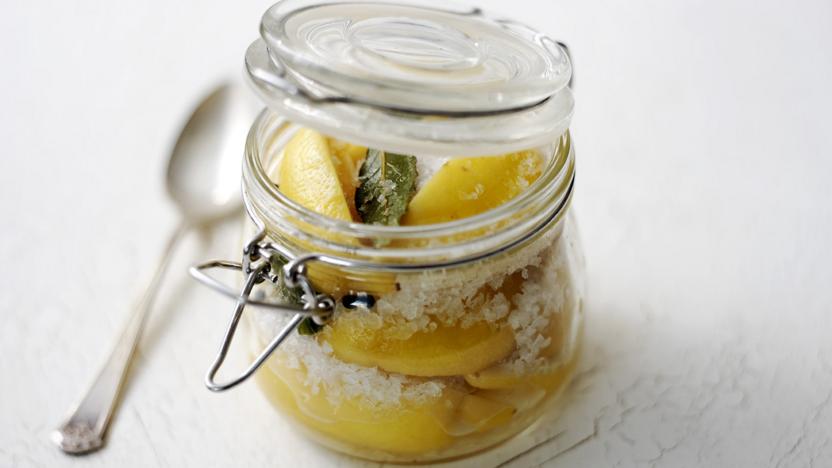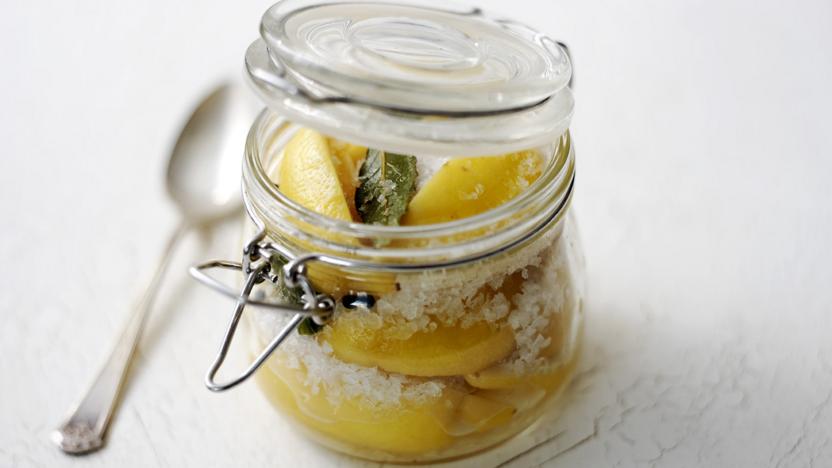 Fragrant, strongly flavoured preserved lemons are well worth the wait. You can use a tiny bit each time stirred through mashed potato to serve with fish, mixed into rice for prawn curry, or in a tagine for authentic Moroccan flavour.

Equipment and preparation: You will need 2 x 500g/1lb 2oz sealable Kilner-type jars.
Method
To clean the jars, preheat the oven to 140C/275F/Gas 1. Wash the jars well in warm soapy water then rinse thoroughly under running water. Leave the jars and lids to dry, upside down, in the oven. (Or you can clean the jars by putting them through the hot cycle of a dishwasher.)

For the preserved lemons, scrub the lemons clean, then cut each lemon in half lengthways. Cut lengthways again, to divide each half lemon into three long, thin slices.

Tightly pack the lemons into the sterilised jars, packing the salt around them generously as you build up the layers. Poke the herbs and spices, if using, around the lemons.

Press the lemons down well and finish with a final layer of salt. For decoration you could add peppercorns and a bayleaf, though this will not affect the taste.

Leave the jar in a cool dark place for at least three months before using. Turn the jars every day. There should always be a layer of salt in the bottom of the jar, so add extra salt if needed. The mature lemons are yellowish brown.

Once opened, keep in the fridge and re-cover with lemon juice or a layer of olive oil after each use. When you use them the only part of the lemon you need is the rind - scrape away the pith and flesh and chop the rind finely. Try a little stirred into mashed potato, or in rice, served with fish.
Recipe Tips
It's important to use unwaxed lemons for this recipe as you will be eating the rind. If you can only get waxed lemons, scrub them thoroughly under hot water to remove the wax.