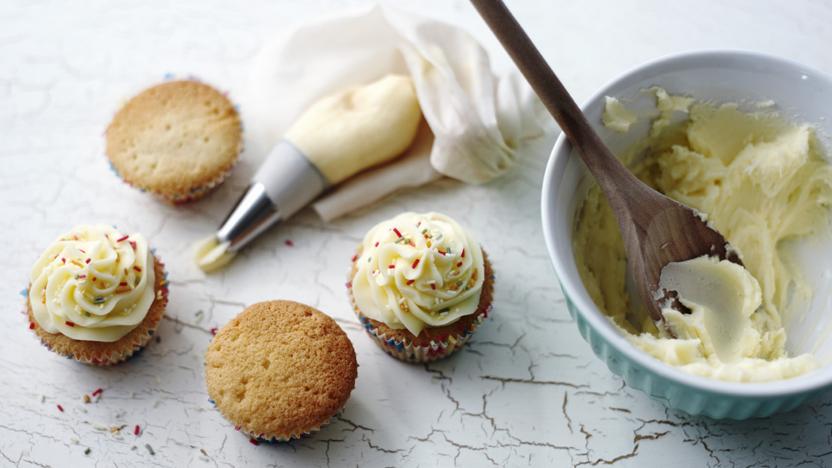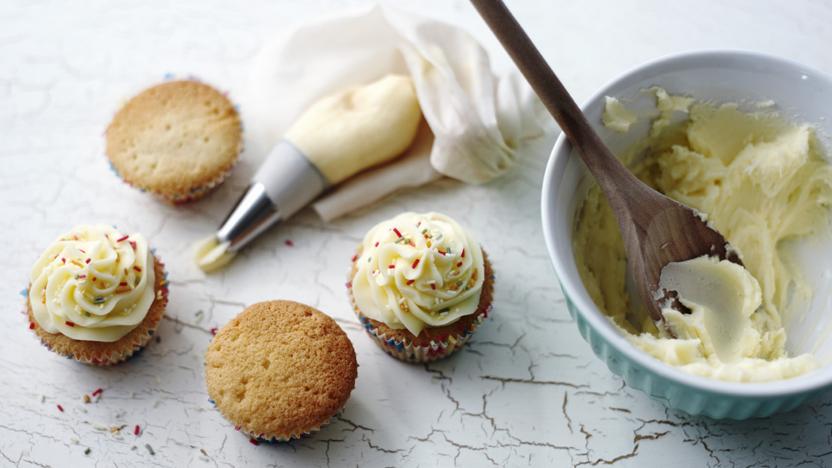 Six simple steps to the perfect buttercream frosting for your cupcakes. It makes a delicious icing for cakes too!
Method
Put the butter into a large bowl and beat with an electric hand mixer until light and fluffy.

Sift in the icing sugar, then work it into the butter, starting slowly at first, then beating more vigorously once all the sugar is combined.

Add the milk and the vanilla, then beat until creamy and smooth.

If the mixture is too stiff, add a little more milk.

Scrape down the sides of the bowl to make sure all the icing sugar is incorporated. Continue to whisk until light and creamy.

You can colour the buttercream at this stage, or add flavourings such as cocoa or melted chocolate, or lemon or orange zest.
Recipe Tips
Buttercream will keep in the fridge for a few days, but make sure it comes up to room temperature before using.