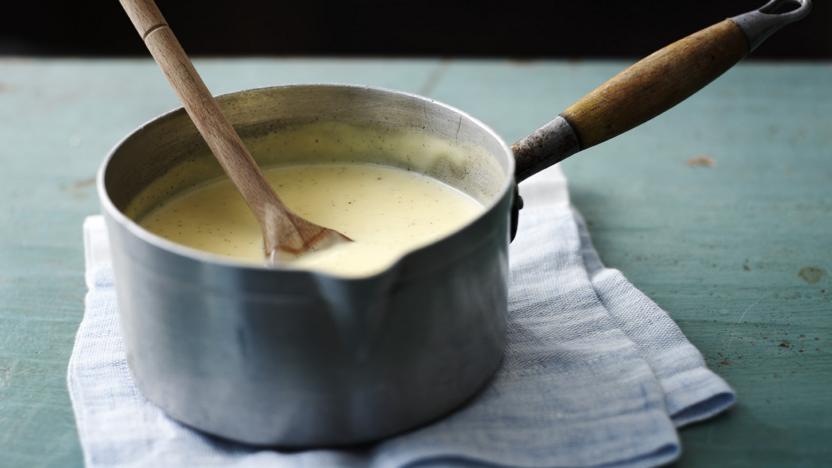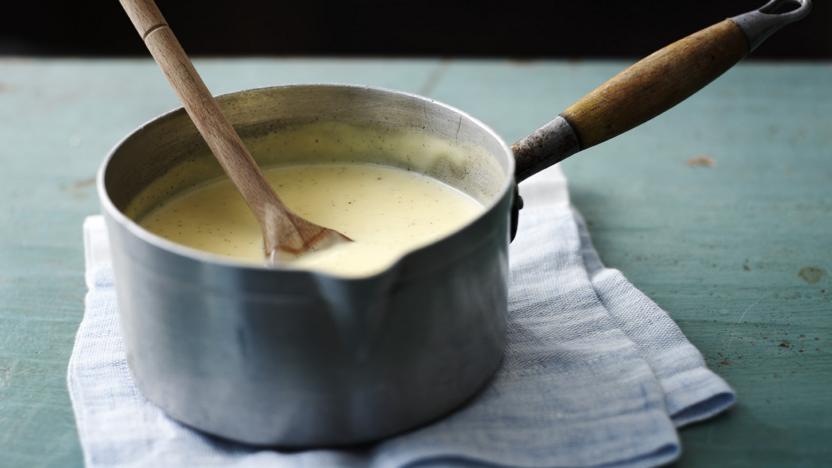 Knowing how to make custard is a skill you'll never regret learning. Great for every pudding you can think of, and as a base for ice cream.
Method
Separate the eggs, placing the yolks in a large bowl. (You will not need the whites for this recipe. You can use them to make meringues.)

Add the sugar to the egg yolks and whisk until pale and thick.

Add the cornflour and whisk well to incorporate into the egg yolks.

Put the cream and milk into a medium saucepan.

Cut the vanilla pod open lengthways and scrape out the seeds with the back of a knife, then add to the milk and cream.

Heat the cream mixture to just below boiling point. Take the vanilla pod out and set aside (it can be dried out and placed in sugar to make vanilla sugar).

Slowly pour the hot cream and milk onto the eggs and sugar, whisking as you go.

Transfer the custard to a clean pan, and set it over a very low heat.

Stir the custard constantly with a wooden spoon, paying special attention to the corners of the pan, until it is steaming and has thickened slightly. The custard is ready when you can draw a clear line through it on the back of the wooden spoon. This can take up to 10 minutes.