Preparation time
less than 30 mins
Cooking time
10 to 30 mins
Preparation time
less than 30 mins
Cooking time
10 to 30 mins
Ingredients
For the dressing
Method
Heat the oil in a pan and sauté the garlic, yellow pepper, spring onion and sugar snap peas for 4-5 minutes to soften.

Coat the fish in a mixture of cornflour and plain flour. Heat the oil in a frying pan and deep-fry the fish for 2-3 minutes until crisp and golden. (CAUTION: Hot oil can be very dangerous. Do not leave unattended.)

To make the dressing, whisk together all the ingredients.

Serve the vegetables on a plate and top with the fish. Drizzle with the dressing.
Related Recipes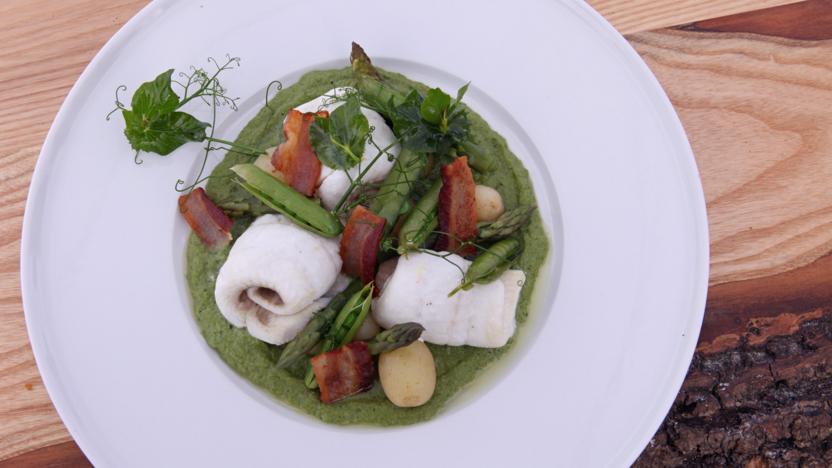 See more plaice recipes (22)