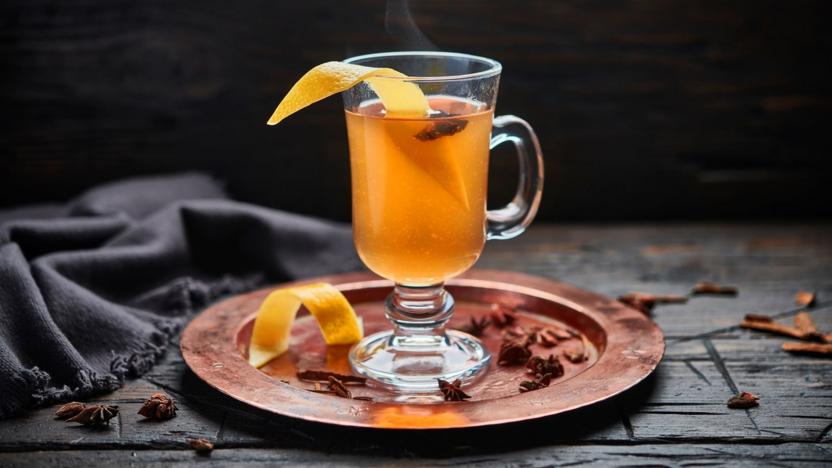 The perfect drink for a cold day: whisky with honey and lemon. You can have fun playing around with this classic recipe; use rum, bourbon or cognac instead of scotch and try different sweeteners or spices.
Method
Pour the hot water into a jug, add the honey and stir until dissolved.

Combine the scotch, lemon juice and bitters in a hot toddy glass (a mug is just as good).

Top the scotch mixture with the honeyed hot water and gently stir.

Garnish the drink with the lemon twist, if using, and serve hot.