Hot-smoked salmon kedgeree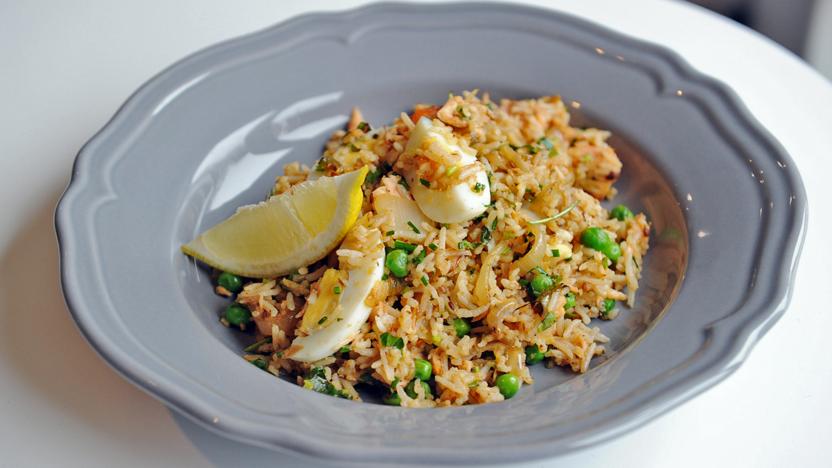 This is such a comforting dish with rich, creamy rice and hot-smoked salmon.
Method
Put a large, deep frying pan over a medium heat. Add the cumin and coriander seeds and stir until they begin to pop. Be careful not to burn them. Crush to a fine powder in a spice grinder or pestle and mortar.

In the same pan, warm the oil over a medium heat. Add the onions and salt and cook for 5 minutes, or until soft and translucent. Add the ground spices, including the paprika and garam masala, reduce the heat to low and cook for 5 minutes.

Increase the heat to medium and add the rice. Stir until it is coated with all the spices. Add the hot-smoked salmon and peas and cook until they are warmed through.

Take off the heat and stir in the cream, coriander and chives. Top with the eggs. Serve with a wedge of lemon.