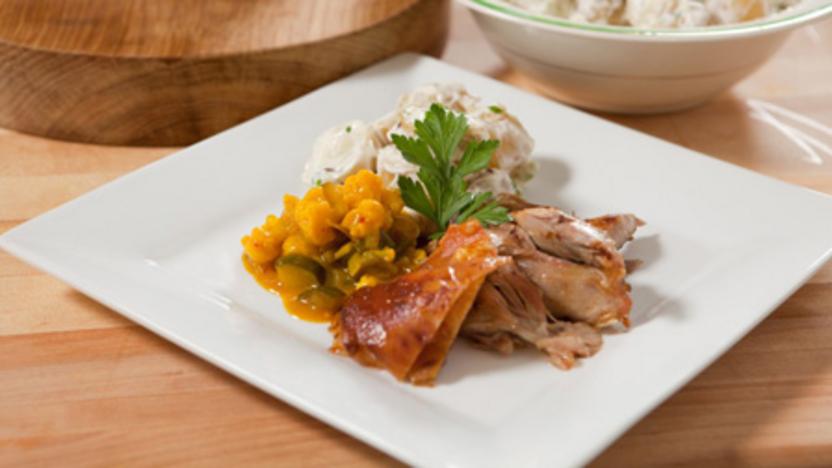 Transform a glut of vegetables into a delicious homemade pickle.


Method
Sterilise the jam jars - first wash the jars in soapy water and rinse in clean warm water. Preheat the oven to 140C/275F/Gas 1. Dry the jars, upside down, on a rack for 30 minutes.

Put the vegetables in a non-metallic mixing bowl, sprinkling with the salt and mix until well combined. Cover with a plate and leave to stand for 24 hours.

Rinse the vegetables in several changes of cold water.

Put the onions in a large saucepan and stir in the malt vinegar. Bring to a gentle simmer and cook for 15 minutes.

Mix five tablespoons of the white wine vinegar with the mustard powder, turmeric, ginger, chilli flakes and cornflour. Stir the remaining white wine vinegar and the sugar into the malt vinegar and onions until dissolved. Tip the drained vegetables into the same pan, return to a simmer and cook for 10 minutes, stirring occasionally.

Stir the cornflour mixture into the pan with the vegetables until well combined. Cook for a further 8-10 minutes, stirring regularly until the vegetables are tender but crisp and the sauce has thickened.

Put the pickle into the jam jars, ensuring that all the vegetables are evenly distributed, and leave to cool. Cover with glass or plastic coated metal lids and seal. Label and store in a cool, dark place for at least a month before eating.