Hot chorizo and mozzarella sandwich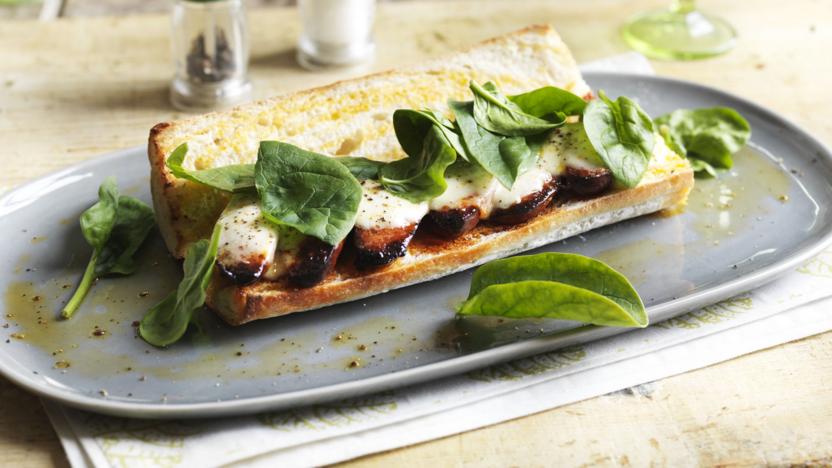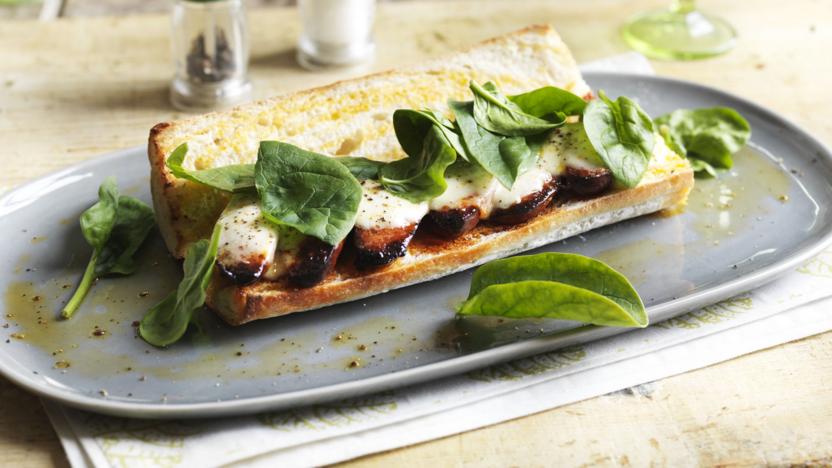 Preparation time
less than 30 mins
Cooking time
less than 10 mins
Melting mozzarella, hot chorizo and baby spinach leaves in a baguette: sandwiches don't get better than this.
Preparation time
less than 30 mins
Cooking time
less than 10 mins
Method
Place the chorizo slices in a large, heavy-based frying pan over a medium heat. There is no need to use any oil or butter. Cook gently for 4-5 minutes, turning halfway through, until the oil begins to escape from the sausage.

Lay the slices of mozzarella on top of the chorizo, then carefully spoon some of the oil over the top.

Cook for 2-3 minutes to allow the cheese to melt, then season with a few twists of freshly ground black pepper.

Spoon the chorizo and mozzarella into the baguette, then spoon the juices from the pan over the top. Again, there is no need to butter the bread, as the pan juices will ensure the bread gets deliciously moist.

Place a handful of spinach leaves inside the baguette. Give it a good squeeze, allowing all of the juices to soak into the bread, and the spinach to wilt a little.

Slice the baguette in half and serve immediately.
Related Recipes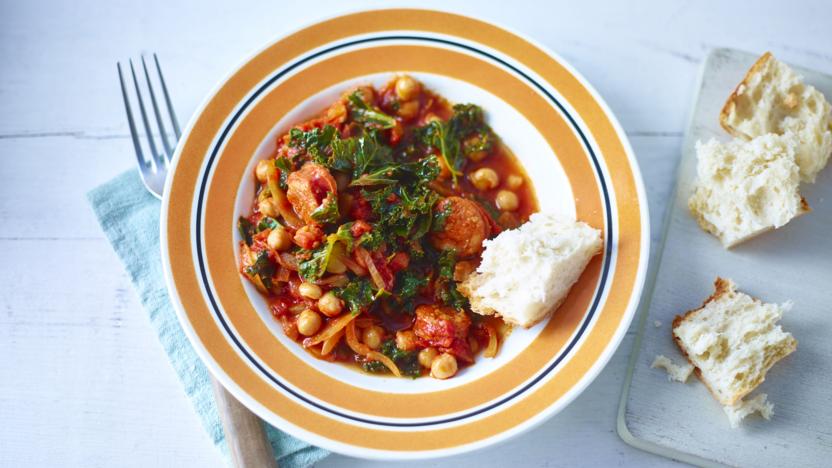 See more 8 easy chorizo dishes recipes (9)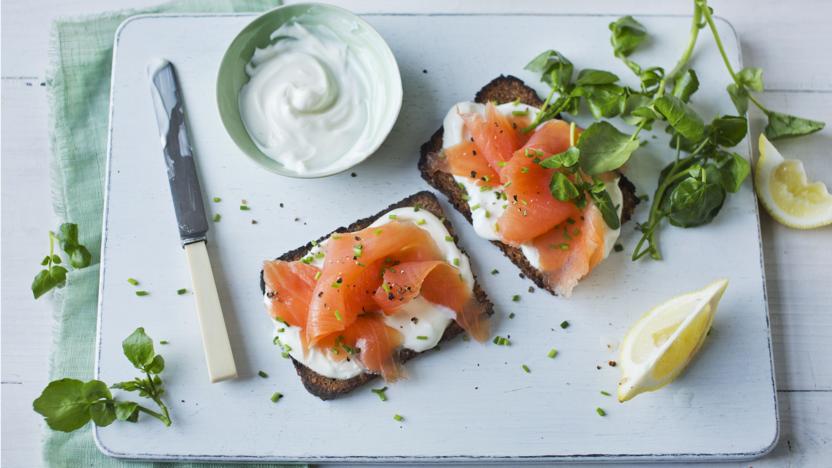 See more sandwich recipes (45)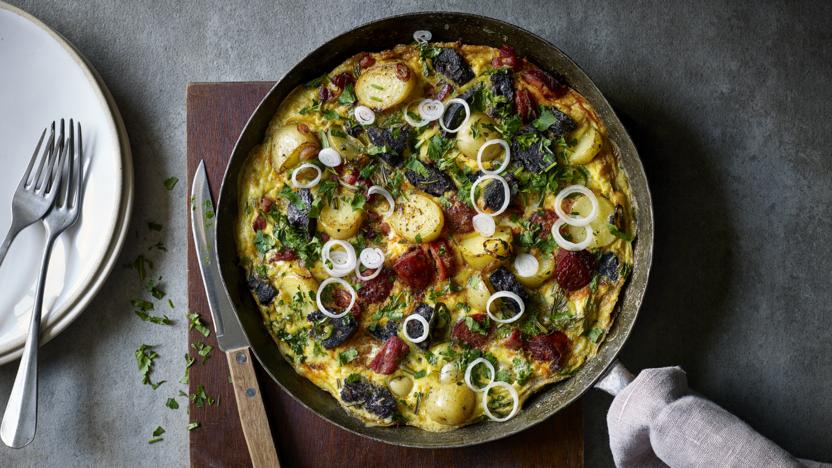 See more chorizo recipes (152)
This recipe is from...
Recipes from this episode