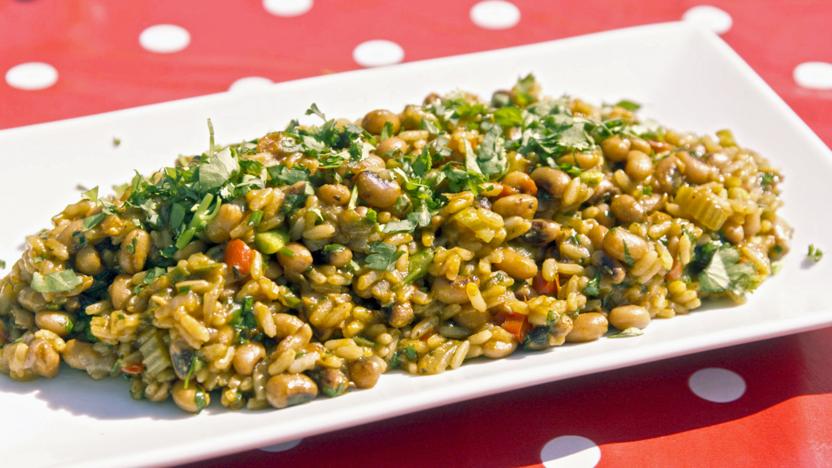 A dish that dates back to 1847 with African, French and Caribbean roots. Here it's made with ham hock, but you could omit the meat all together to make it veggie. Either way, it's simple and delicious.
Method
Heat the oil in a large pan over a medium heat.

If you're using bacon, add to the pan and fry until crispy. Remove with a slotted spoon and drain on kitchen paper.

Add the onion, peppers, celery, garlic, chilli flakes, bay leaves, Creole seasoning, salt and pepper to the pan and and sauté on a low to medium heat until softened.

Pour in the stock and bring to the boil. Add the rice, beans and ham hock (or bacon, if using) and stir well. Cover and simmer for 20 minutes, or until the rice is tender and most of the liquid has absorbed. If you need a little more liquid, just add some hot water. The consistency should be a little like a risotto, but not as loose.

Divide between serving bowls, sprinkle with the parsley and spring onions, and serve.