Homestyle jerk chicken wings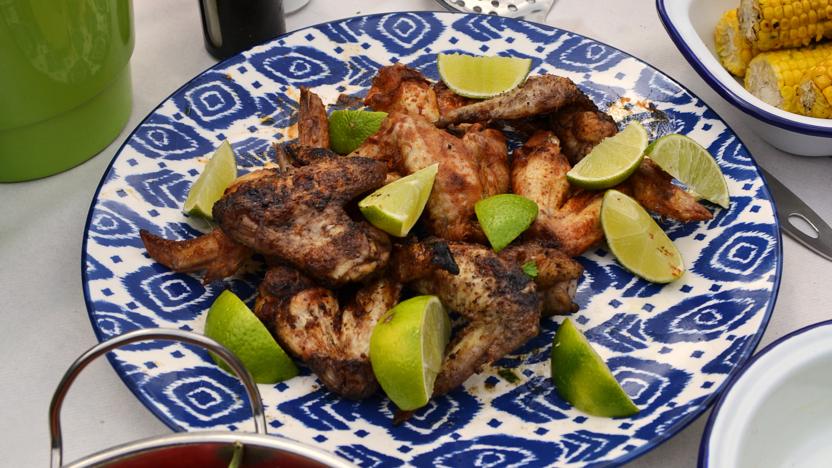 Chicken is king with these chick-king wings! They'll take you on a flavoursome journey and where you land is up to you! Jerk seasonings are just made for barbecue food. Once you put smoke on ingredients the flavours need to be good and strong so the spices have lots of oomph.
Method
Mix all the ingredients excep the chicken in a shallow dish then add the wings, turning them to coat really well. Cover and marinate in the fridge, ideally overnight, or for at least an hour.

Light the barbecue about 30 minutes before you want to eat, so that the flames die down, the coals have a coating of grey ash and produce a steady heat.

Barbecue the chicken wings for about 10–15 minutes, turning them over when they're patched with brown. Check they are really cooked through with the tip of a knife – there should be no pink meat and the juices will run clear. Serve with wedges of lime to squeeze over.