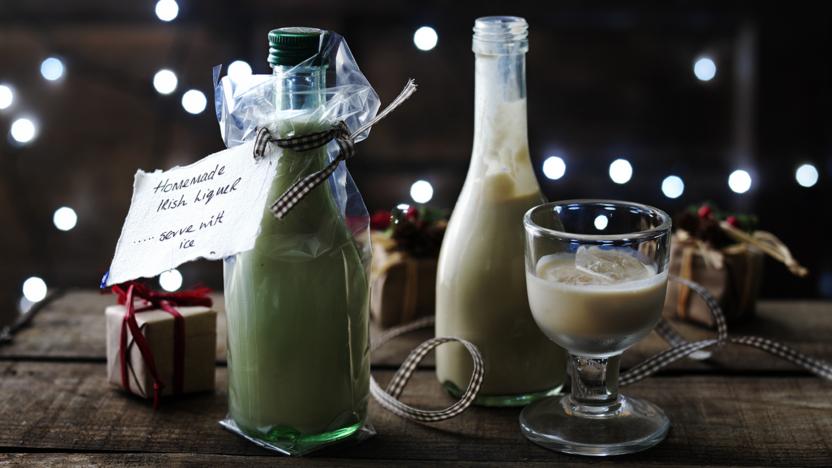 Homemade Irish cream is a real treat, served it chilled with plenty of ice or sneak a drop into your coffee.
Method
Sterilise the bottles for the liqueur: wash in very hot water or on the hot cycle of a dishwasher. Preheat the oven to 160C/325F/Gas 3. Place the bottles on a baking tray and dry in the oven for 10-15 minutes. Leave to cool.

Pour all the ingredients into a blender and blend on high for 30 seconds. Add extra Camp or chocolate to taste.

Pour into sterilised bottles and store in the fridge. (The liqueur will keep for up to two months.) Shake well before using.