Homemade gravad lax with cucumber salad and mustard sauce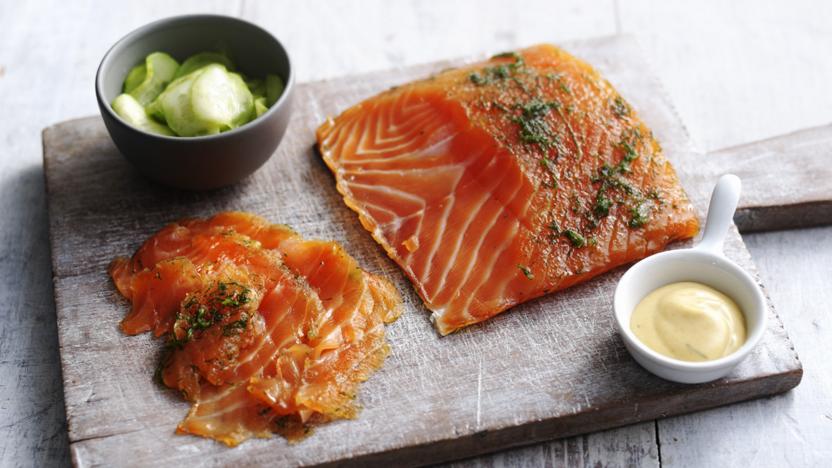 Remove the mystique from this classic dinner party recipe with six simple steps for how to make gravad lax.

Ingredients
For the salmon
For the cucumber salad
For the sauce
Method
To cure the salmon, blend together the sugar, salt, alcohol, white pepper and dill in a food processor to make a paste.

Place half of the mixture into a container that will accommodate the fish snugly (say the plastic container the fish was bought in). Lay the salmon on top of this flesh-side down, press it down, then cover with the other half of the mixture, smearing it well over the surface of the fish. Secure with a lid or cling film and leave to chill in the fridge for 48 hours, turning the fish occasionally, until firm to the touch.

For the cucumber salad, mix all the ingredients together in a bowl and leave to macerate for an hour in the fridge. Drain off the liquid, put the cucumber into a serving dish and chill in the fridge. The salad should be served really cold.

For the sauce, mix the mustard, lemon juice, sugar, salt, pepper and dried dill in a bowl until well combined. Gradually whisk in the oil until you have a loose, thick dressing. You may need a little more oil. Pour into a small serving bowl.

Carefully rinse the fish under cold running water, but not so much that no remnants of dill remain. Dry with kitchen paper.

Thinly slice the gravad lax at an angle and present on a large serving dish. Serve alongside the cucumber salad and the mustard sauce with buttered rye bread.
This recipe is from...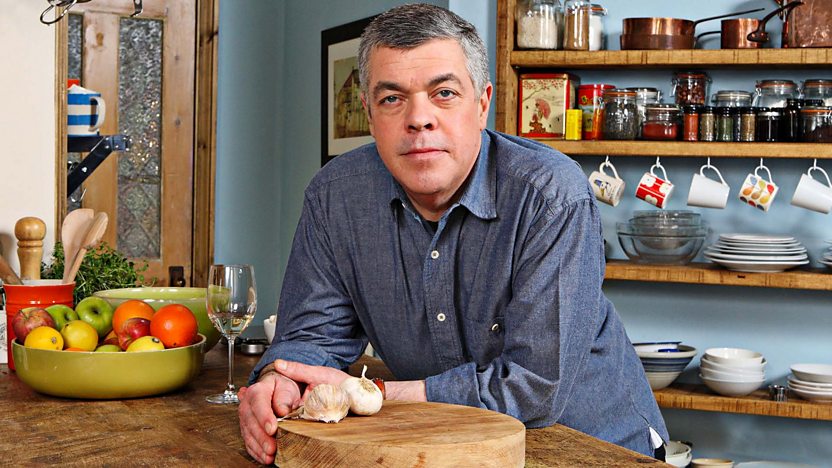 The Good Cook
Episode 5