Homemade baked beans with sausages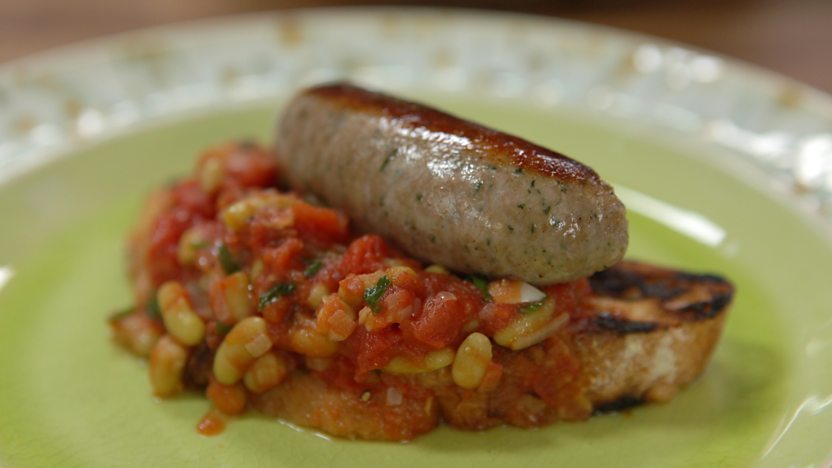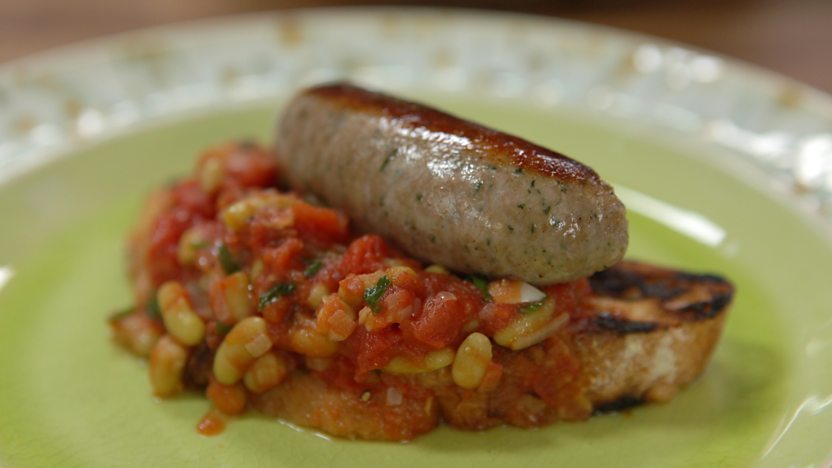 Preparation time
less than 30 mins
Cooking time
10 to 30 mins
These homemade baked beans are so much tastier than shop-bought varieties and are perfect for the kids' tea.

This meal, if served as six portions, provides 397kcal, 18g protein, 28g carbohydrate (of which 5g sugars), 23g fat (of which 7g saturates), 5g fibre and 1.5g per portion.
Preparation time
less than 30 mins
Cooking time
10 to 30 mins
Method
Preheat the oven to 200C/180C Fan/Gas 6.

Heat a tablespoon of the oil in an ovenproof frying pan over a medium heat. Add the sausages and fry for 2-3 minutes, or until browned on all sides. Transfer the pan to the oven and continue to cook for 10-12 minutes, or until cooked through.

Meanwhile, heat another tablespoon of the oil in a separate frying pan over a medium heat. Add the shallots and fry for 2-3 minutes, or until softened. Add the rosemary and garlic and fry for a further 1-2 minutes.

Add the chopped tomatoes and bring the mixture to the boil, then reduce the heat until the mixture is simmering. Add the stock and beans, return the mixture to a simmer and cook for 3-4 minutes, or until the sauce has thickened slightly.

Stir in the parsley and season, to taste, with salt and freshly ground black pepper. Keep warm.

Just before serving, heat a griddle pan over a medium heat. Drizzle a little of the remaining tablespoon of oil onto each side of the bread slices. Grill the bread for 1-2 minutes on each side, or until golden-brown chargrill marks appear on both sides.

To serve, place one slice of toast onto each serving plate. Spoon over the bean mixture and top each with a sausage or two.