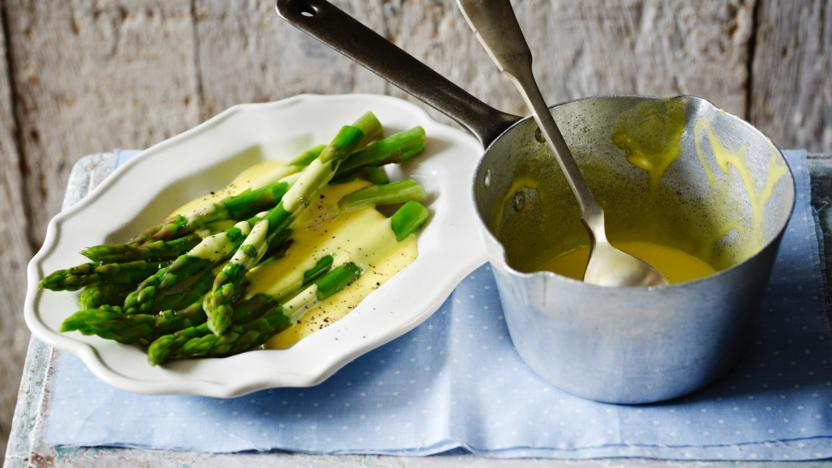 Don't be scared – give our homemade hollandaise sauce a go: if it gets too cold and splits, heat the butter before adding more. If it overheats and splits, add an ice cube.


Method
Put the vinegar in a small pan with the peppercorns and bay leaf. Reduce the vinegar over a high heat until there is only 1 tbsp left. Strain the peppercorns and the bay leaf from this reduction. Allow to cool.

Put the egg yolks in a food processor with the vinegar reduction.

Gently melt the butter so that the butter solids fall to the bottom of the saucepan.

Turn the food processor on and slowly pour the butter on to the egg yolks with the motor still running. The sauce will start to thicken. When only the butter solids are left, stop. If the sauce is too thick, add a little hot water.

Season to taste with salt and pepper and a little lemon juice.