Cheeseburger with skinny fries and chilli sweetcorn relish
Ingredients
For the burger
For the skinny fries
For the chilli sweetcorn relish
To serve
Method
For the burger, heat a frying pan until hot, add the olive oil and onion and cook until the onion is softened, but not coloured. Remove from the heat and allow to cool slightly.

Place the beef mince, chillies, flatleaf parsley, salt and freshly ground black pepper and cooled cooked onion into a large bowl and mix thoroughly.

Divide the mixture into four equal portions. Wrap each portion of burger mixture around a piece of the cheese and mould to form a burger shape. Be careful that no cheese is exposed.

Heat a griddle pan until hot, add the burgers and cook for 4-6 minutes on each side, or until the meat is just cooked through. Remove from the pan and leave to rest in a warm place for 2-3 minutes.

Meanwhile, place the burger buns cut side-down onto the griddle pan and toast for one minute, until hot.

For the skinny fries, heat the oil in a deep heavy-based pan until a breadcrumb sizzles and turns brown when dropped into it. (CAUTION: Hot oil can be dangerous. Do not leave unattended.)

Add the potato strips to the oil in batches and fry for 3-4 minutes, or until golden-brown and crisp. Remove with a slotted spoon and drain onto kitchen paper.

For the chilli sweetcorn relish, bring a large pan of salted water to the boil. Add the corn on the cobs and boil for 7-8 minutes, or until tender.

Drain the corn on the cobs and allow to cool slightly. Once cool enough to handle, slice the kernels off the cob into a bowl.

Add the butter and chilli and mix well until the butter has melted. Sprinkle with lime juice and season, to taste, with salt and freshly ground black pepper.

To serve, place the bottom half of each bun onto a plate. Top each with some Little Gem leaves and a couple of tomato slices, then add a burger. Top each burger with the other half of the bun.

Place a handful of fries alongside and finish with a spoonful of the chilli sweetcorn relish.
This recipe is from...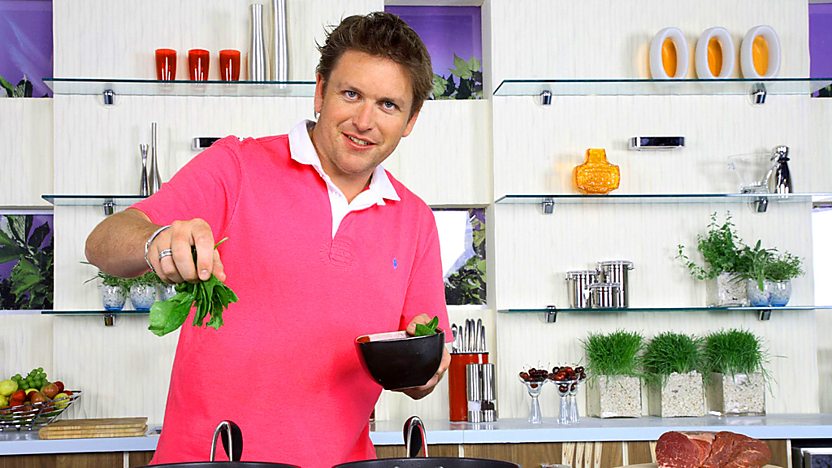 2007-16
Episode 36
Recipes from this episode