Heritage tomato and mozzarella salad
This salad is one of the simplest and its success relies on using the ripest tomatoes. I have chosen four of the tastiest varieties – they are perfect for salad, each of them sun-ripened, juicy and fleshy. Gastronomy can be simple... when you have wonderful produce!

Ingredients
For the tomatoes
For the salad
Method
For the tomatoes, using a small paring knife, cut the hard core out of each tomato, then cut each into quarters. Transfer to a large bowl. Season with a pinch each of salt and pepper. Stir so the seasoning lightly cures the tomatoes, which will then produce a beautiful juice. Mix in the onion, herbs, garlic, vinegar and oil. Stir and leave to marinate for a minimum of 10 minutes for the flavours to infuse.

For the salad, at the last moment, mix the leaves in a large bowl. Season with a pinch each of salt and pepper, then toss the leaves with the vinegar and olive oil.

Arrange the leaves on a large platter. With a large spoon, lift the tomato mixture onto the salad. Cut the mozzarella in half and scatter around the salad. Sprinkle over the dried olives and finish with a drizzle of your best extra virgin olive oil.
This recipe is from...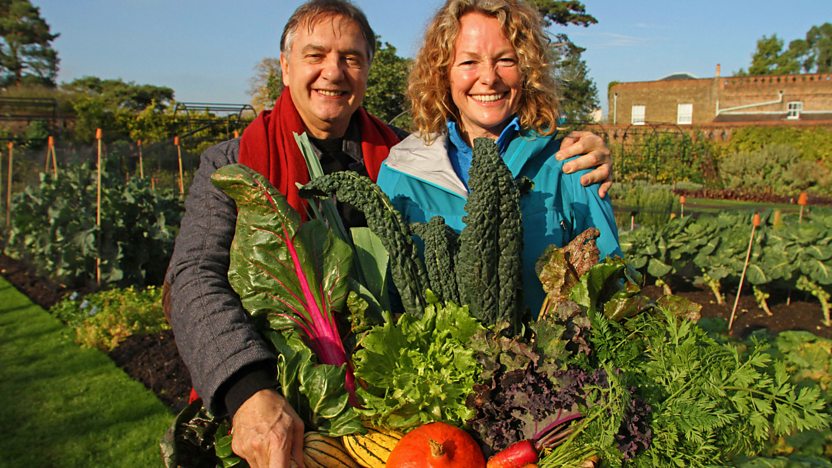 Kew on a Plate
3. Autumn
Recipes from this episode