Healthy sweet and sour king prawn stir fry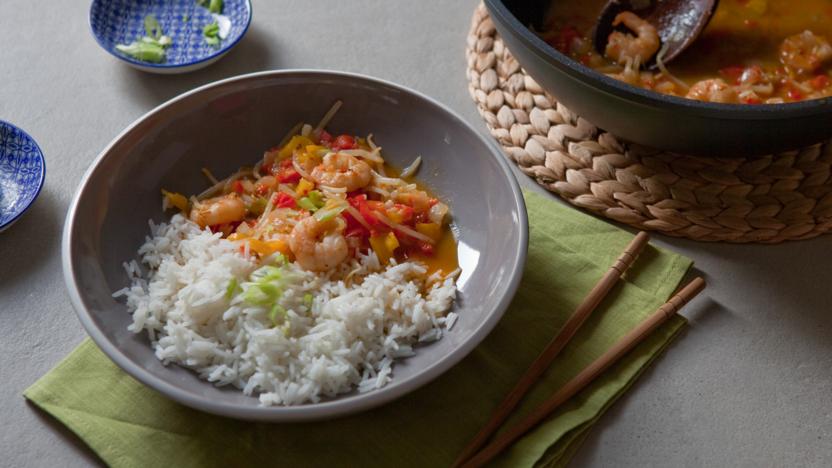 This healthy sweet and sour king prawn stir-fry will be ready before you've had time to steam the rice!
Method
Heat a wok until smoking, then add two tablespoons of the groundnut oil. Add the prawns and stir-fry for 3-4 minutes, or until the prawns are pink and just cooked through. Remove from the wok and set aside.

Heat the remaining oil in the wok. Add the ginger and chilli and stir-fry for 30 seconds. Add the onions and stir-fry for 2-3 minutes, or until softened.

Meanwhile, place the pineapple and the pineapple juice into a food processor and blend to a smooth purée. Pour the purée into the wok and simmer for 1-2 minutes. Add the chopped peppers and beansprouts and stir well. Season, to taste, with salt and freshly ground black pepper, lime juice and honey.

Return the prawns to the wok and stir through the sauce. Sprinkle over the spring onions.

To serve, place equal amounts of the stir fry onto two plates and serve with steamed jasmine rice.