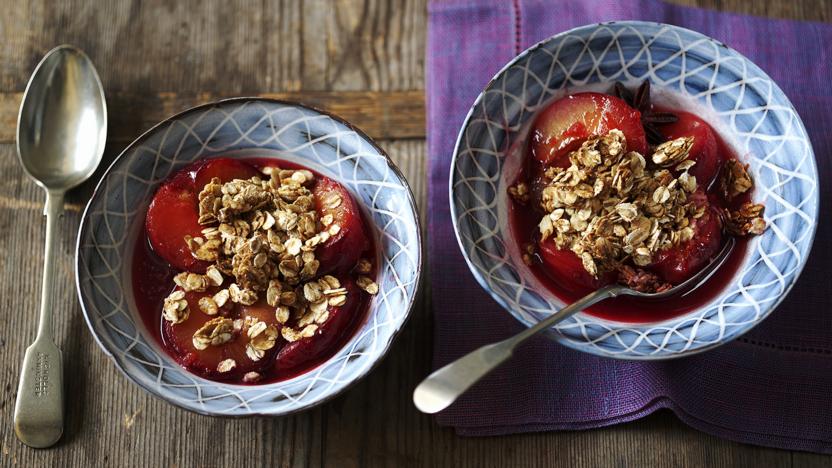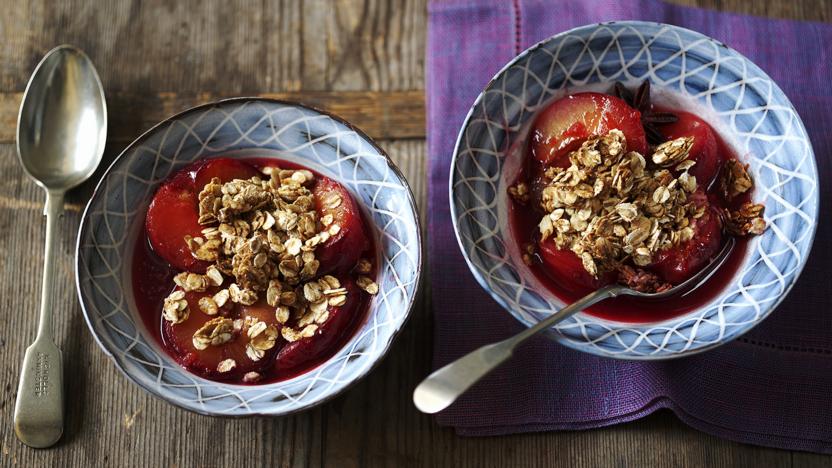 By cooking the topping and filling separately you can dramatically reduce the amount of fat in a fruit crumble without compromising on flavour and texture. This topping is essentially a healthy granola, which can be made in advance and simply reheated in a low oven before serving.
Ingredients
For the topping
200g/7oz jumbo rolled oats
2 tbsp runny honey
pinch salt
2 tsp oil (such as sunflower, corn, rapeseed or light olive oil)
½ tsp ground cinnamon
For the filling
Method
Preheat the oven to 200C/400F/Gas 6. Combine all the ingredients for the topping in a large bowl then spread in an even layer over a non-stick baking sheet. Bake for 15-20 minutes, or until crisp and golden-brown, shaking and stirring the mixture occasionally to ensure even cooking. Remove from the oven and set aside to cool.

Meanwhile, combine the filling ingredients in a large casserole or heavy based pan with a lid. Cook over a high heat for 3-4 minutes until the sugar has dissolved. Reduce the heat, cover and simmer for about seven minutes, or until the plums are softened but still retain their shape. Remove the star anise and discard.

Divide the cooked plums between warmed serving bowls, spoon the granola topping over and serve.