Hazelnut and orange biscotti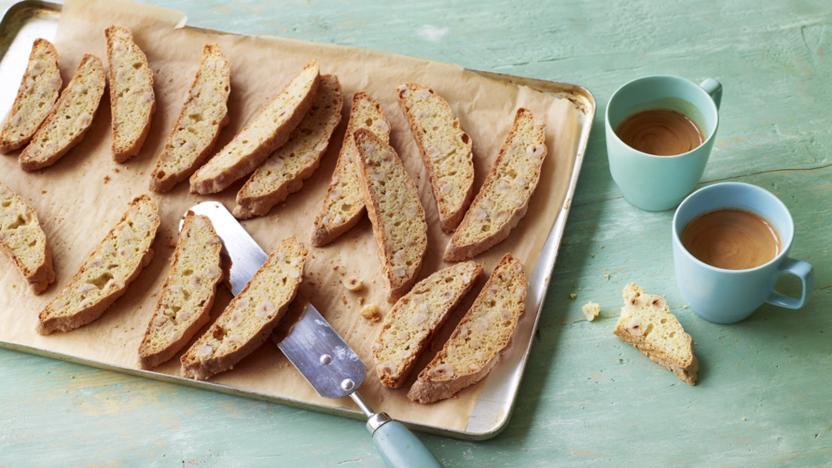 Biscotti are easy to make and last very well - perfect for edible gifts for Christmas. Paul Hollywood's biscotti are flavoured with orange zest and studded with hazelnuts, but you could omit the orange and add a teaspoon of vanilla or switch in almonds.
Method
Preheat the oven to 170C/150C Fan/Gas 3 and line a large baking tray with baking parchment.

Mix together the flour, baking powder and sugar in a bowl and add the eggs slowly to make a dough. Mix in the hazelnuts and orange zest.

On a lightly floured surface, knead the mixture gently and divide into 2. Roll into logs, each approximately 25cm/10in long. Place on the lined baking tray and bake for 25 minutes.

Remove from the oven, leave to cool slightly, then cut each log into 1½-2cm/⅝-¾in thick slices. Lay the slices on the baking tray.

Return the tray to the oven and bake for another 5-7 minutes, turn over and continue to bake for another 5-7 minutes until golden-brown. Remove from the oven and cool on a wire rack.