Hazelnut and parmesan-crusted chicken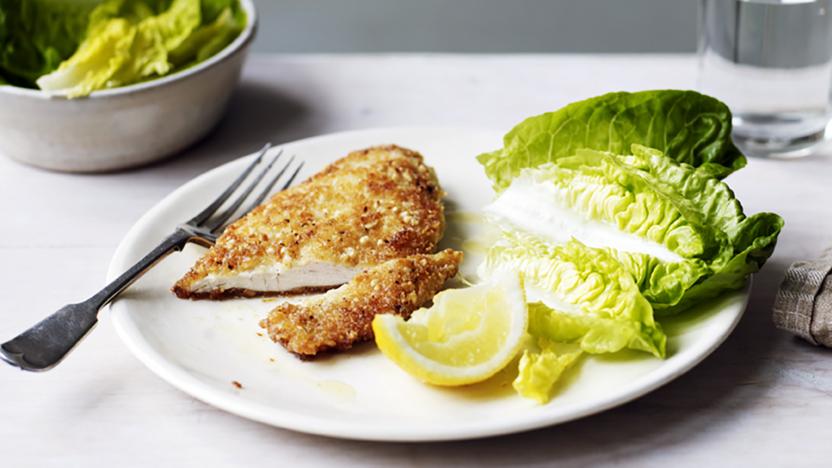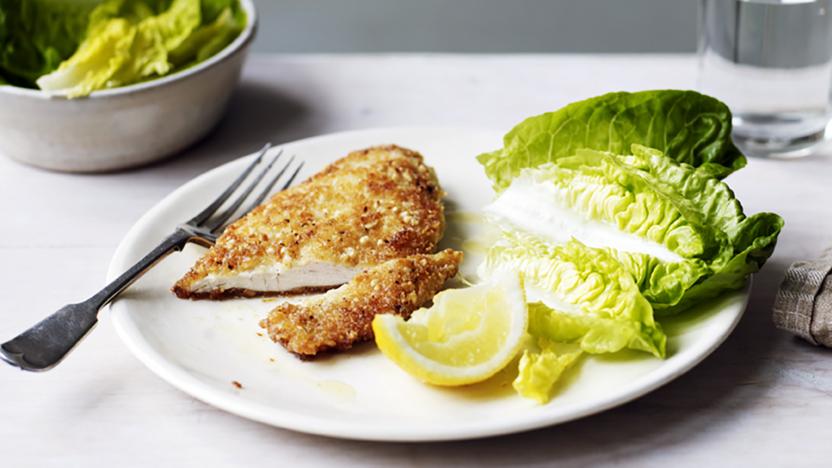 Preparation time
less than 30 mins
Cooking time
10 to 30 mins
As if breaded chicken wasn't delicious enough, James Martin adds chopped nuts, parmesan, thyme and lemon zest to the breadcrumbs.
Preparation time
less than 30 mins
Cooking time
10 to 30 mins
Method
Put the chicken between two pieces of greaseproof paper and flatten using a rolling pin until about 1cm thick.

Put the hazelnuts, parmesan, lemon zest and thyme into a food processor and blend to fine crumbs.

Add the breadcrumbs and pulse quickly to just break up the crumbs, then tip out onto a plate.

Scatter the flour onto a plate and season with salt and black pepper. Dust the chicken in the flour.

Put the beaten eggs in a bowl. Dip the chicken into the egg, then into the hazelnut breadcrumbs, making sure to coat each side thoroughly.

Heat the butter in a large frying pan, add the chicken breasts and fry until golden-brown - about five minutes on each side - basting with the butter as you go.

Drain onto kitchen paper and then finish with a little more parmesan cheese.

To serve, lay the chicken escalope on each plate and drizzle over all the remaining butter in the frying pan, then finish with a squeeze of lemon juice.

Pile the salad leaves alongside with a wedge of lemon.
Related Recipes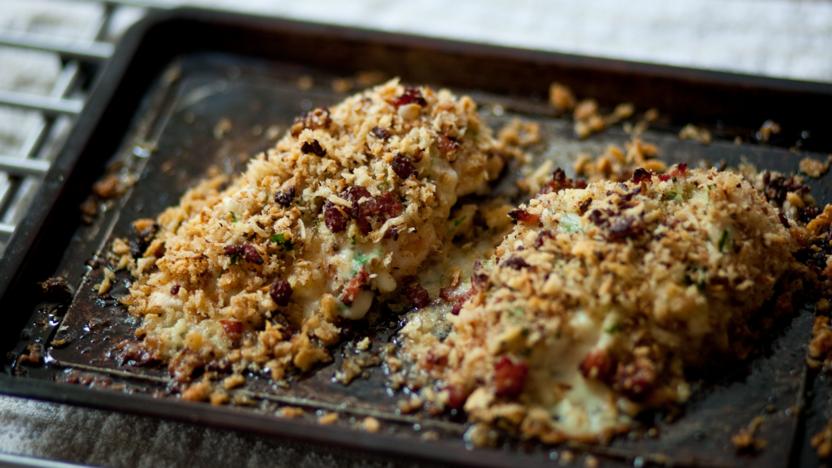 See more Breaded chicken recipes (10)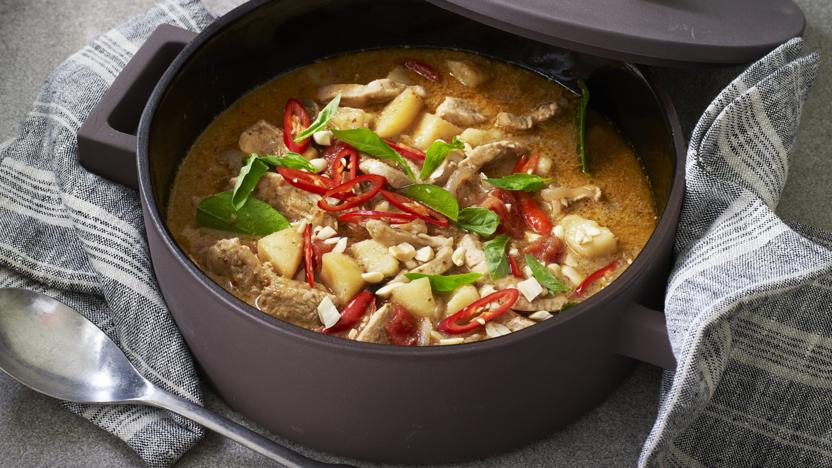 See more chicken breast recipes (394)
This recipe is from...
Recipes from this episode