Hasselback potatoes with bacon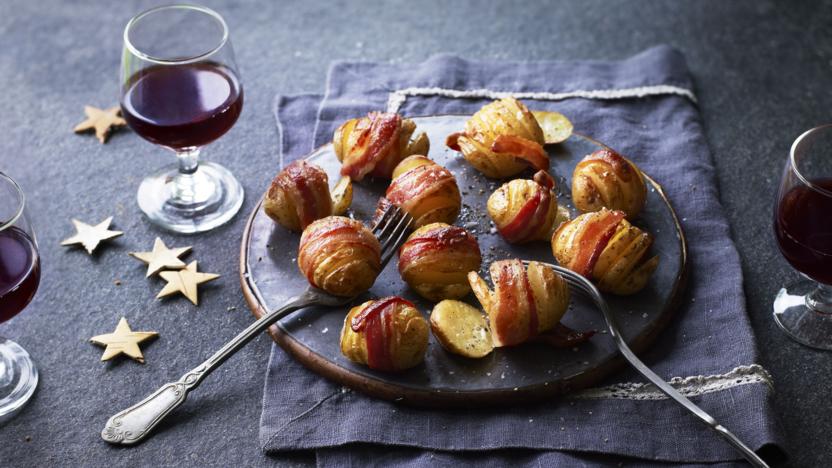 Preparation time
less than 30 mins
Cooking time
30 mins to 1 hour
Transform humble spuds into tasty Christmas hasselback potato canapés, just add bacon and black pepper. Easy and cheap too!
Preparation time
less than 30 mins
Cooking time
30 mins to 1 hour
Method
Preheat the oven to 200C/180C Fan/Gas 6

Cut narrow slices into the potatoes, but not all the way down to the base. Make the slices a little narrower than a pound coin.

Wrap each potato in half a rasher of bacon and place on a baking tray. Bake for 30-40 minutes, or until the potatoes are cooked through.
Recipe Tips
If you would like to make these vegetarian, season the potatoes with sea salt, freshly ground black pepper and a little finely chopped fresh rosemary and drizzle with a little olive oil before baking. Make sure the seasoning is pushed inside the slices.
Related Recipes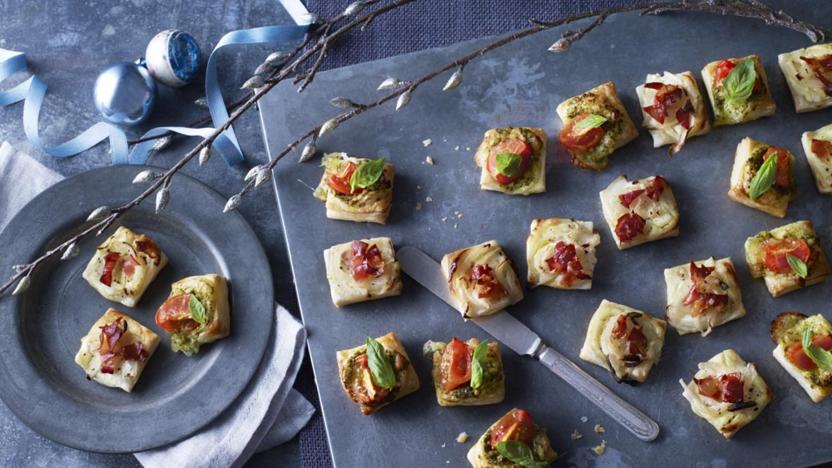 See more Canapés and cocktails recipes (22)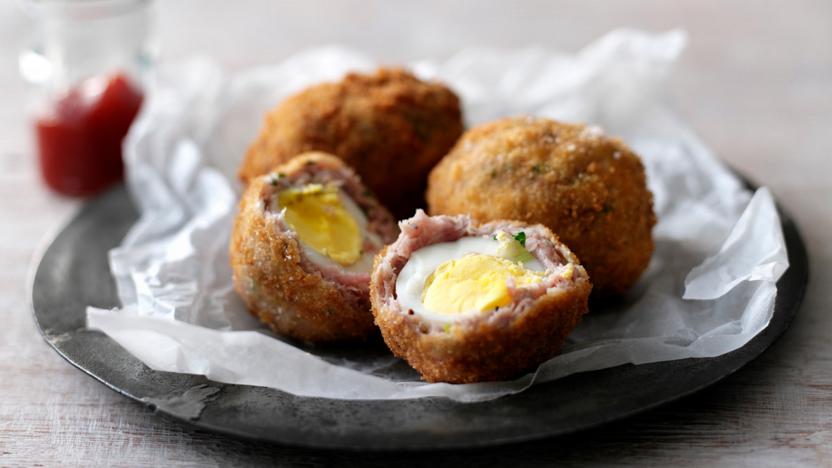 See more canape recipes (62)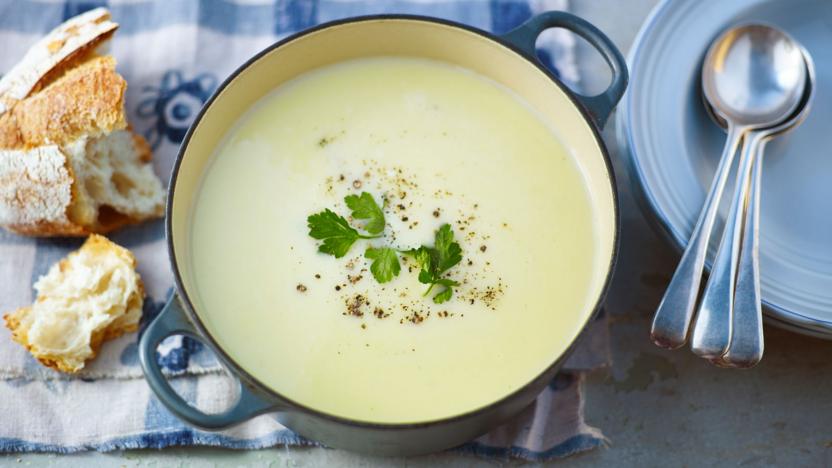 See more potato recipes (570)