This version of ham, egg and chips is classic comfort food of the heavenly sort. Made with a sweet glaze that uses two types of mustard.



Ingredients
For the stock and gammon
For the glaze
For the broken chips
For the eggs
Method
To make the stock and gammon, put all the stock ingredients except the gammon in a large saucepan or stockpot. Add the gammon and cover with water. Simmer for 2–3 hours. Allow to cool.

To make the glaze, place the mustards, honey and sugar into a glass bowl and mix to combine.

Preheat the oven to 190C/170C Fan/Gas 5. Remove the gammon from the pot, pour the glaze over it and transfer to the oven to roast for 20–30 minutes, or until golden-brown.

For the broken chips, preheat the oil in a deep fat fryer to 180C (CAUTION: hot oil can be dangerous. Do not leave unattended.) Cook the chips for 8-10 minutes or until cooked through. Carefully remove and place on kitchen paper.

Heat a large frying pan and add the oil. Once hot, add the eggs and cook to your liking.

To serve, slice the gammon and place on each plate with the chips and piccalilli on the side. Top with a fried egg.
This recipe is from...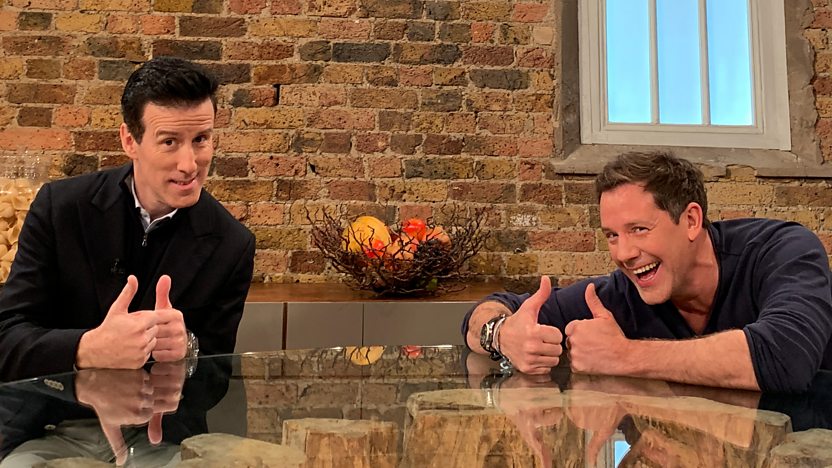 Saturday Kitchen
21/03/2020